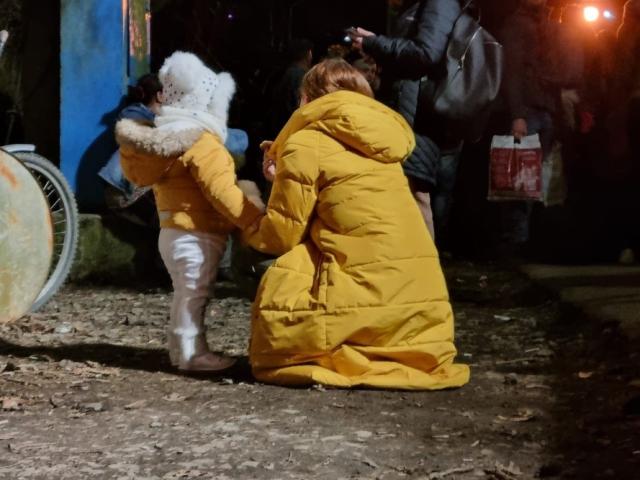 ACT Alliance member Hungarian Interchurch Aid is working at the Hungary/Ukraine border to provide relief to Ukrainian refugees.
Credit: Hungarian Interchurch Aid/ACT Alliance
The invasion of Ukraine is costing precious lives and creating a humanitarian crisis as people flee to safety. The United Nations reports that a growing number of over a million people, displaced from their homes, are seeking refuge in neighbouring countries. Many have lost friends, loved ones, and property; struggle to meet their basic needs, and face an uncertain future.
United Church Mission & Service partners are responding to the rapidly unfolding crisis.
You can help. Right now, people urgently need shelter, clean water, food, and medical attention.
Please show your support by making a gift today.
Donate Now
Online via our secure donation page.
Phone 416-231-5931 or toll-free 1-800-268-3781 ext. 2738 and use your Visa or MasterCard.
Send a cheque or money order to:
Note: As part of the United Church's Emergency Response Fund, 100% of your donation goes directly to emergency relief, with 85% of your donation responding to this designated emergency and 15% responding to future emergencies that do not receive intense media coverage. Donations to Mission & Service enable the United Church to cover all of the costs of emergency response work without deducting any fees from your donation.

The United Church of Canada is committed to working in partnership. We are responding to the crisis in Ukraine with Mission & Service partners ACT Alliance and the Canadian Foodgrains Bank.