Your generosity serves as a reminder of the loving spirit of God.
Primary Media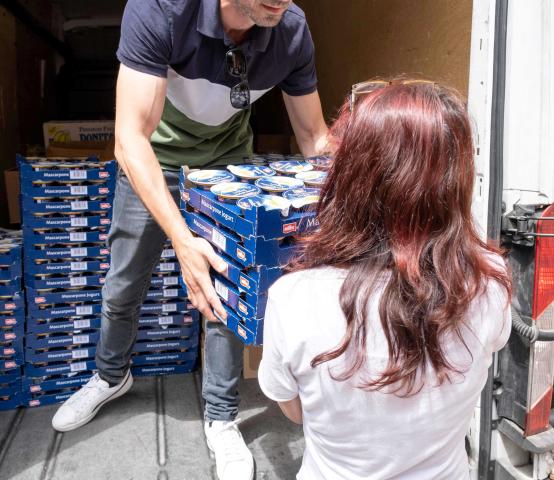 Your gifts provide life-saving support in Ukraine.
Credit: Simon Chambers/ACT Alliance
Published On: September 19, 2022
Body
Since the Russian invasion of Ukraine began on February 24, Mission & Service partners have been responding to the needs of those impacted by the war. Here's an update about some of the ways your generosity is helping to provide life-saving support through our global partnerships:
With the freezing cold of winter looming, ACT Alliance (Action by Churches Together) is working hard to ensure that those affected by the conflict have safe, warm, and dignified accommodation. As schools are being used to shelter refugees and internally displaced people, ACT is making certain children can continue to access education.
In the earliest days of the crisis, one of our partners—Hungarian Interchurch Aid—opened welcome points at borders for those driving and walking across the border and transitioned to support those arriving by train. They have now opened a centralized refugee hub.
In Poland, our partner the Lutheran World Federation is hosting cash support centres, providing refugee families with money to meet their basic needs.
Throughout affected regions, Mission & Service partners are helping people access essentials like food, wáter, and hygiene.
Church leaders are also on the ground providing spiritual comfort. Father Eugen Omu is a Romanian Orthodox priest who is staffing a refugee welcome centre in Sculeni, Romania. "It is important to have priests here," he says. "When someone sees a priest, it reminds them of God and gives them courage to face what is to come."
Our church partners are at the forefront of the emergency response in Ukraine with help from faithful supporters like you.
Your generosity serves as a reminder of the loving spirit of God, providing care and encouragement when and where it is most needed.
Thank you for your ongoing support.