Join with people around the world in the World Council of Churches' Pilgrimage of Justice and Peace.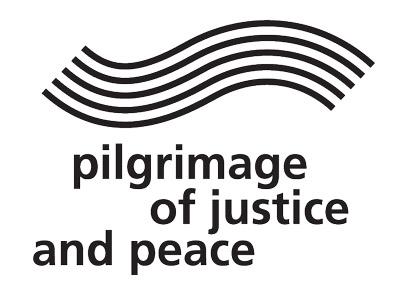 An initiative of the World Council of Churches (WCC)—of which the United Church is a member—the Pilgrimage of Justice and Peace invites churches "to work together in a common quest, renewing the true vocation of the church through collaborative engagement with the most important issues of justice and peace, healing a world filled with conflict, injustice and pain."
The pilgrimage is an opportunity for United Church members and congregations to deepen their engagement with issues of justice and peace locally and globally; and to journey with and share a joint commitment with our global partners.
Each year of the Pilgrimage of Justice and Peace will focus on a specific region. As part of the pilgrimage, you will be invited to pray, study, engage in biblical and theological reflection, have courageous conversations, take action, offer a pledge of commitment, and hold a public liturgy. Resources will be available to support each of these stages.
You are welcome to start anywhere on the process and participate as an individual or as a group. You can take part in the Pilgrimage of Justice and Peace from your own local community; the invitation to journey and accompany global partners does not mean that travel is the only option.
For 2017, the focus was on the African continent; for 2018, the focus is on Latin America and the Caribbean.
What You Can Do
Pray:
For United Church global partners in the African continent and around the world
For the women in the Democratic Republic of Congo (see Backgrounder under Downloads, below) and for children in the Congo who have been harmed by civil war
With our partners throughout the world, including partners in the Korean Peninsula praying for peaceful reunification and working for LGBTQ+ inclusion
Watch:
View the Pilgrimage of Peace and Justice: Colombia playlist on our YouTube channel to learn about United Church partners in Colombia and their efforts for justice and peace. Discover how the Pilgrimage of Justice and Peace can infuse the spirituality of Christian faith into work that sometimes seems political and secular.
Study: 
Biblical and theological reflection:
Bible studies are also available on the WCC site: see "Pilgrimage onto Already-Settled Land" (Genesis 12:1-9) by Jione Havea, and "Pilgrimage as Solidarity" (Ruth 1:1-22) by Yolanda Pantou
For more information, contact:
Emelito Yango
Identity and Mission Network Coordinator
eyango@united-church.ca
416-231-7680 x4522
1-800-268-3781 x4522
Downloads