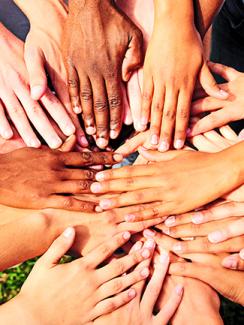 Created as a response to the killing of 69 protesters at a peaceful anti-apartheid demonstration in Sharpeville, South Africa in 1960, the International Day for the Elimination of Racial Discrimination has been observed around the world every year on March 21 since 1966. Find relevant background and resources on our anti-racism page.
Worship Ideas
Lenten Lament: Seeking Right Relations: For the 150th year of Confederation, an invitation to acknowledge the damage done to the First Peoples of this land and seek reconciliation in worship and through next steps. From Gathering, Lent/Easter 2017.
Prayers
Related Material
The Sound of a Church: An Intercultural reflection from a Japanese Canadian perspective, excerpted from Fire and Grace, UCPH, 1999.
UN Decade for African Descent: