Eurocentric and White-centred bias creates gaps in our culture, history, and education.
Primary Media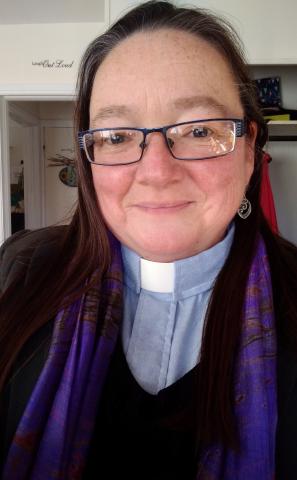 Credit: Darlene Brewer
Published On: November 16, 2023
Body
Learning
While growing up and attending school in Newfoundland, I was taught a lot about the Vikings, the Norse peoples from Scandinavia. I do not remember much being taught about the Maritime Archaic peoples, the Beothuk, or any Indigenous Peoples.
In 2016 my husband and I went on a grand adventure back to Newfoundland for a friend's wedding. As a "townie" (a person from the capital city of St. John's), I had never been to St. Anthony and was excited to go see the L'Anse aux Meadows historic site I had heard of since childhood. We got to L'Anse aux Meadows on the last day of its visitor season. The experience was lovely, but it was disappointing for me. We had explored outside and then went inside to read about the history of the place. I learned the Vikings had been there for only 5‒10 years.
What?! Why did we pay so much attention to them in school, and so relatively little to the Indigenous Peoples who lived here, from Maritime Archaic and Paleo-Inuit people, present in Newfoundland about 3,200 years ago, to the Beothuk, who inhabited what is now called Newfoundland in the 1500s, when Europeans arrived, and who are believed to have all been killed by violence, disease, and displacement by the 1820s? What about the Innu of Labrador, the Inuit of Nunatsiavut, and the Mi'kmaq of the island part of the province?
This gap in information is a result of Eurocentric and White-centred bias, which downplays the presence of Indigenous Peoples in our culture, history, and education. The religious organizations that operated the schools over centuries in Newfoundland would have seen only White Europeans as capable of holding the image of God.
Faith Reflection
Prayer
Creator God,
Help us be attentive, especially those of us who are White people, to our biases and ignorance, our racism and unwillingness to change.
Shape us all as the people you would have us be, a people with open arms, open minds, and open hearts to one another.
As your son embraced all those he met on his journey in life and death, may our journey be the same, filled with love and care for one another, for diverse cultures, heritages, and teachings.
We pray for intentionality and care as we yearn to learn more and love more about one another, and to better honour your image that is reflected in all peoples, in all creation.
May God open our hearts to learn more of the blessing it is to be created by you.
Amen.
Living It Out
One of the commitments my congregation made to learn more about Indigenous history and culture in Canada was to explore together a resource called Listening to Indigenous Voices, published by the Jesuit Forum for Faith and Social Justice.*
We took eight weeks, as an ecumenical group of 10, to learn more and acknowledge our own racism and bias while committing to continue learning about Indigenous cultures and history in Canada. This commitment is lifelong and worthy of our attention. I encourage you to take advantage of facilitator training made available by the Jesuit Forum and then have someone lead a group in your congregation with this helpful resource.
—Darlene Brewer (she/her), PhD (Theology), is a feminist theologian and ordained minister with the Christian Church (Disciples of Christ) in Canada and the U.S., serving the congregation of Wyndholme Christian Church, Dartmouth, NS. She has worked in urban chaplaincy drop-ins and centres, churches, and universities as a teacher, mentor, program coordinator, and minister. Two of her true passions are teaching and ministry. She is delighted to offer occasional online programming at AST and through her own work with Forest Streams Retreats & Workshops. Some of her workshops have included topics of Feminist Spirituality, Pastoral Care, Mental Health, Radical Hospitality, Self-Care, and Empathy as a Spiritual Practice. As a Newfoundlander, she is increasingly aware of the importance of "place" and "space" in our identities. She is happy to be writing for the 40 Days of Engagement on Anti-Racism series.
*Mark Hathaway, Victoria Blanco, Jayce Chiblow, and Anne-Marie Jackson, eds., Listening to Indigenous Voices: A Dialogue Guide on Justice and Right Relationships (Toronto: Novalis, 2021).