Continue the journey towards becoming an anti-racist church with this 40-day time of learning, reflection, activities, advocacy, and action.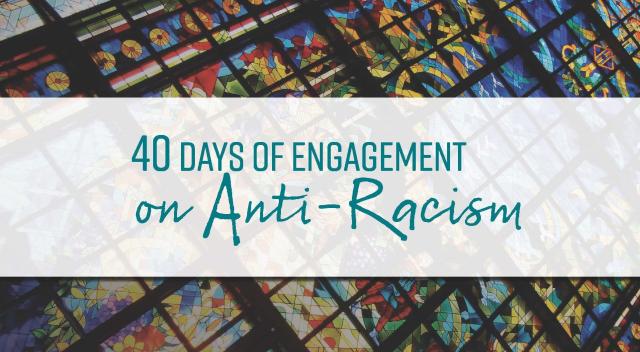 Credit: Wordmark: The United Church of Canada, Image: Lightstock.com
The 40 Days of Engagement on Anti-Racism series offers opportunities to delve deeply into anti-racism work. Each day's content offers opportunities for learning, reflection, and advocacy. There are activities suitable for adults and children, and they can be done alone, as a family, or in groups.
"Our congregation discussed the 40 Days program, and so many great, appreciative comments and learnings were shared. Implicit bias was an important learning that many commented on. We appreciate all the contributions and are delighted each day with new insights, prayers, and activities. Thank you!"

—A 40 Days of Engagement on Anti-Racism participant
Some participants from across the church focused on the 40 Days of Engagement on Anti-Racism regularly, from October 12 to November 26, 2021. Others plan to participate during the Lenten season in 2022. This series can be done at any time of year! Look for content in the daily stories listed at the bottom of this page.
More Ways to Engage
Here are more opportunities to continue the engagement:
If you have already explored the daily reflections, read one or more of the days again. Are there new insights that you notice?
Reflect on what are you doing as a result of your engagement. Are there actions, commitments, or advocacy that you could still follow up on?
Access any of the video recordings of past 40 Days Live events on YouTube.
Consider exploring reflections and videos for 40 Days of Engagement on Anti-Racism on the United Church's French-language website, EgliseUnie.ca.
Continue the learnings and actions in your own ways!
A schedule and a downloadable slide that can be used in your congregation are also available in the Downloads, below.
Stories