Continue the journey towards becoming an anti-racist church with this 40-day time of learning, reflection, activities, advocacy, and action.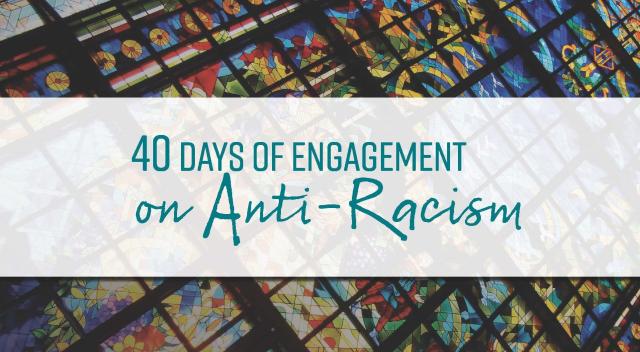 Credit: Wordmark: The United Church of Canada, Image: Lightstock.com
Delve deeply into anti-racism work with a 40-day time of learning, reflection, and advocacy!
Each day from Tuesday, October 12 to Friday, November 26 (with the exception of Sundays) there will be a new reflection on anti-racism, as well as activities suitable for adults and children. These activities can be done alone, as a family, or in groups.
During the 40 Days, each day's content will be available in a format that you can read, download, or print and distribute! Look for this content in the daily stories listed at the bottom of this page. A schedule and a downloadable slide that can be used in your congregation are also available in the Downloads, below.
At the end of the 40 Days, you are invited to continue the learning and engagement in your own ways.
Content is also available in French on EgliseUnie.ca.
Online Events
During the 40 days, there will be different online events where you can gather and engage with the content from that day. Sign up for the newsletter to keep up-to-date with the latest developments!
If you miss an event, you can view recordings on YouTube.
October 12 – Paul Douglas Walfall – Becoming an Anti-Racist Disciple
October 19 – Mitchell Anderson – Racial Fatigue
October 26 – Hannah Kim-Cragg and Thea Sheridan-Jonah – Youth Involvement in Anti-Racism
November 2 – Bill Millar – Implicit Bias and Racism
November 9 – Michiko Bown-Kai – Reflecting on My Family's Experience of Internment
November 16 – Alcris Limongi – Internalized Racism
November 23 – Adele Halliday and Alydia Smith – Light and Dark Images in Advent
Stories