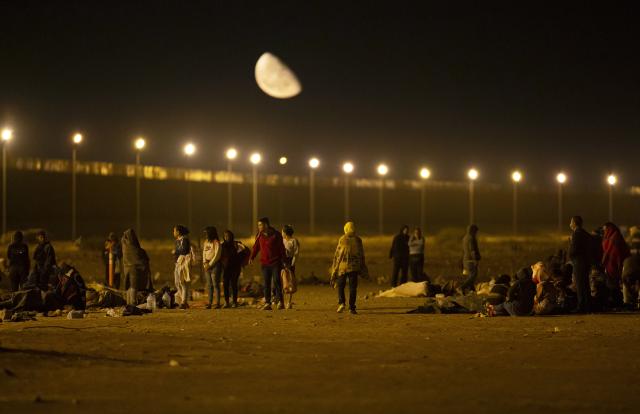 Migrants arrive at a gate in the border fence after crossing from Ciudad Juarez, Mexico, into El Paso, Texas, in 2023.
Credit: The Associated Press
Published On: June 20, 2023
Every minute, 20 people leave behind their homes, their loved ones, and their livelihoods to escape war, persecution, or terror, according to the United Nations. Of the 108.4 million forcibly displaced people, an estimated 43.3 million (40%) are children below 18 years of age, and a further 1.8 million children are born as refugees.
On this day, World Refugee Day, we recognize the mass movement of people leaving their homes to seek safety, security, and well-being in countries around the world and here in Canada. They are vulnerable. Some make it safely, but others perish in the attempt, as we saw last week when an overcrowded boat sank off the shores of Greece. No women or children—often the most vulnerable refugees—are thought to have survived this horrible tragedy.
The global movement of people—refugees, asylum seekers, internally displaced people, those who are stateless, and those who are returned—highlights the need to reach out with care, love, and resources. Every day is a good day to support refugees seeking safety. Today is an occasion to educate and advocate with our governments to protect the refugees crossing our borders, no matter how or where they enter.
We reiterate our disappointment in the Supreme Court's decision on Friday to uphold the Safe Third Country Agreement, despite the Court knowing and recognizing that the United States is not a safe country for refugees. The safety mechanisms that are in place at our border are not accessible for some who are trying to cross. Those who flee danger and persecution have an internationally protected right to seek safety, and they also have the right to have their refugee claims assessed fairly.
We must actively protect and fight for their rights.