Fully autonomous weapons use artificial intelligence to select and attack targets.
Primary Media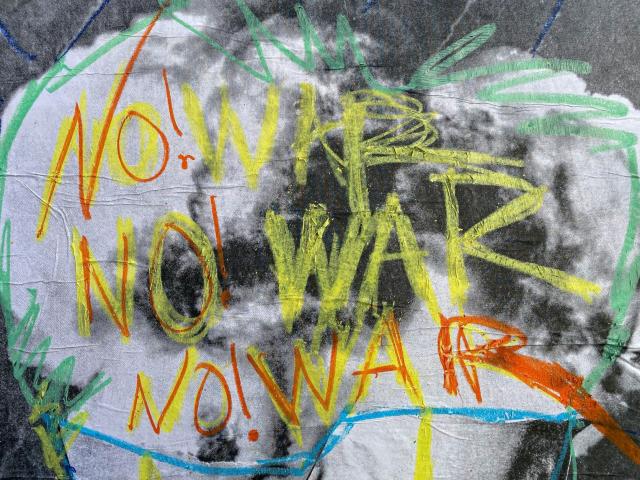 Credit: Photo by Etienne Girardet on Unsplash
Published On: October 20, 2022
Body
Killer robots sound like creepy sci fi. But they are real, and the World Council of Churches―a Mission & Service partner―is taking them seriously. So much so that in 2021 it released a campaign guide for churches on the topic in six different languages.
The free guide introduces churches to "killer robots," or lethal autonomous weapons systems, and help raise awareness of the need for Christians to advocate for a pre-emptive ban on the future development of such weapons.
Calling the weapons a "unique menace," the Right Rev. Dr. Christopher Cocksworth, Bishop of Coventry, underscores the urgency to act in the guide's foreword: "They [lethal autonomous weapons systems] are a futile and sinister attempt to sanitize war…and contravene fundamental principles of international law. They simply make killing easier," he writes.
Armed drones are nothing new. But unlike existing semi-autonomous weapons like drones, fully autonomous weapons have no human-operated "kill switch" and instead use artificial intelligence to make decisions over life and death. These machines can both select and attack targets.
And they already exist. In an article published last May, Foreign Policy notes that Israel, Russia, South Korea, and Turkey have reportedly deployed weapons with autonomous capabilities, and Australia, Britain, China, and the United States are investing heavily in their development.*
Around the world, churches are joining the call to raise awareness about the risks posed by killer robots and urging their governments to take steps to ban such technology.
Your generosity through Mission & Service supports the work of organizations like the World Council of Churches that are urging governments to put a pre-emptive ban on autonomous weapons systems and developing awareness tools like the campaign guide.
James 3:18 reads, "[A] harvest of righteousness is sown in peace for those who make peace" (ESV). When we sew peace, we reap peace. Thank you for supporting worldwide peace-making efforts through Mission & Service.
*"Killer Robots Are Here—and We Need to Regulate Them," Foreign Policy, May 11, 2022.