"Families want their dads to come back."
Primary Media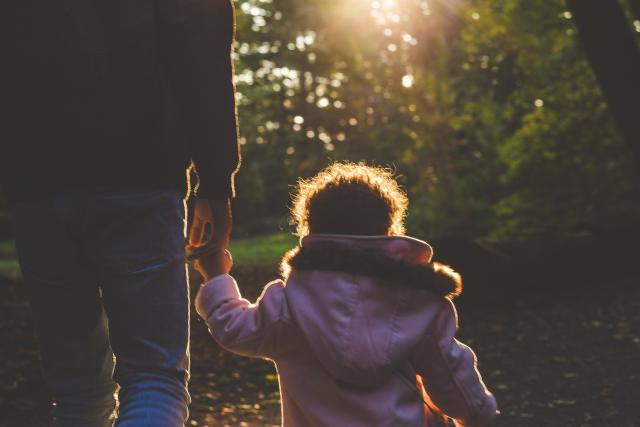 Credit: Image by StockSnap from Pixabay
Published On: October 20, 2022
Body
On November 20, countries around the world celebrate Universal Children's Day (also called World Children's Day). The date marks the anniversary of the UN General Assembly adopting both the declaration and the convention on children's rights. On the same day, Restorative Justice Week kicks off.
It's a perfect time to raise up the needs of children with incarcerated parents―the all-too-often forgotten, invisible, or ignored victims of the criminal justice system.
No one knows how many children in Canada are affected by the incarceration of a parent. Back in 2007, the guestimate was 357,604.* But advocates think that with the increase in the prison population, the number is much higher.
While every situation is unique, many children with incarcerated parents face trauma, family instability, social isolation, and economic insecurity. On the inside, parents struggle to stay connected to their kids, let go of shame, and deepen parenting skills so they can successfully unite their family when they are released.
That's why Parkland Restorative Justice―a Mission & Service partner based in Prince Albert, Saskatchewan―runs an eight-week parenting course for male inmates called Dad HERO, (an acronym for "Helping Everyone Realize Opportunities"). Developed in partnership with the Canadian Families and Corrections Network (CFCN), the course is designed to educate dads about parenting, how to communicate with their child, and how to work with a co-parent. Afterward, the dads meet regularly in a group that continues to provide support after their release.
"A lot of people don't think about men inside prisons as a hero. In fact, when we told the men the name of the program, some of them said, 'That doesn't resonate with me, I don't really feel like a hero to my kids. But I want my children to look up to me, to think that I have value and worth, that I have information to give them, and can be a good parent that is aspiring to be a hero," says Louise Leonardi, Executive Director of the CFCN. "We all want the same things for these men. We want them to come out of prison, to reoffend less, to be with their families, to start a pro-social and productive life, and to move into society in a well-balanced way. Families want their dads to come back."**
No one is disposable, and no child should feel forgotten. Thank you for helping to build stronger families and for believing everyone can be a hero.
*Canadian Coalition for Children with Incarcerated Parents homepage.
**Correctional Service Canada, "The Canadian Families and Corrections Network (CFCN) Partners to Help Incarcerated Dads," June 19, 2020.