Nancy Oliver-MacKenzie writes about the work of Montreal's Union United Church for social justice in the Black community and beyond.
Description
Nancy Oliver-MacKenzie shares the history of Montreal's Union United Church and its long-time role in the work for social justice for the Black community and beyond.
Published On: February 1, 2021
 This blog post and video interview are part of our series for Black History Month 2021.
Prior to integration into The United Church of Canada, Union United Church of Montreal was a congregational church. Ninety-five years later, I have a new interpretation for the adjective "united" that explains why we moved from being a local congregational to becoming a member of a larger body. 
In February of 1990, I witnessed the celebration of the release of Nelson Mandela. Later, in June of that year, Union United Church of Montreal welcomed Nelson Mandela. It should have been a historic visit, visible to all Canadians. It was indeed an amazing event, especially because Mandela embraced the efforts of our little Black church. Under the leadership of the Rev. Dr. Leicester Bigby, Union had been on the front lines for the previous decade, spearheading protests against apartheid and boycotts of South African products. Even as Canadian companies, together with our government, profited from billions of dollars in trade with White South Africa in the late 1980s, Union United Church stood defiantly for justice and equality. 
I qualify this historic event with a "should have" because the event was buried in the media for 30 years. Even as Mandela applauded the role that the church played in pressuring for the elimination of all apartheid policies, this too was overlooked. Instead, a miniscule plaque was placed in a distant park, far from Saint-Henri, where Mandela addressed an overflow crowd.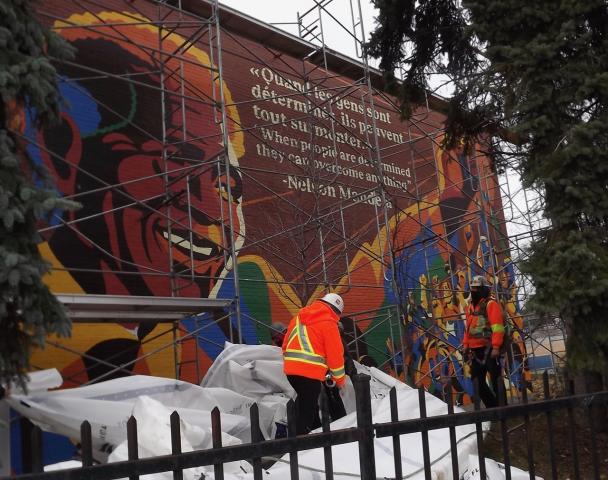 Credit: Nancy Oliver-MacKenzie
Mandela was a giant whose footprint in Montreal needed to be solidified with an appropriate monument. It was through the tenacious collaborative efforts of Union United Church members on Montreal's Round Table on Black History Month that this huge oversight was rectified. In 2020, a mural paying tribute to Mandela's vision and his legacy was unveiled on the eastern edifice of the church. For us at the church, this massive monument to Mandela reflects transition and evolution. It represents a paradigm shift for Union United Church and other Black community groups. The shift is a demonstration that collaborative work beyond our walls of faith can make the contributions of the Black population to Montreal and the Canadian landscape visible. Coupled with my years as a member of the Montreal Presbytery JGER (Justice, Global and Ecumenical Relations) committee, I learned to understand the power that even disparate ideologies can wield against imbalances in justice. 
Union has always been a force for social change. During her 114-year history, her records show stories of Black church leadership and the congregation rallying their efforts to unlock the doors of educational institutions to Black students. The church has worked to expose police profiling, push companies for access to employment, and fight for rights to serve in the military. We provided sanctuary for refugee families in the first decade of this millennium. Parallel to these struggles, we have supported the dreams of youth with scholarships and bursaries. 
Through story-telling initiatives, we documented the incredible struggles of the young Caribbean women who came to Montreal in 1955 through the Domestic Scheme. These women later became the backbone of modern-day Union. There are also digital photographic and video records of Union youths who were mentored by American musicians who streamed through Montreal throughout the 20th century.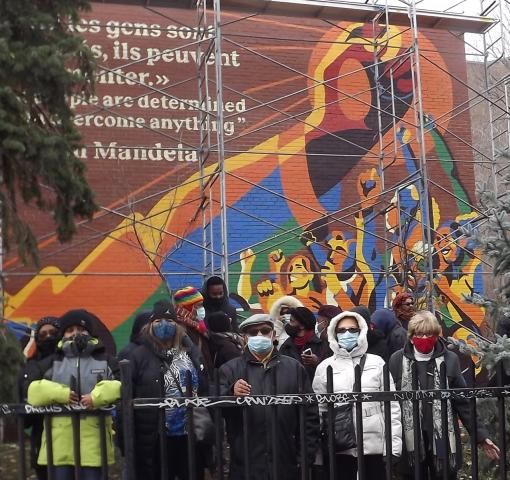 Credit: Nancy Oliver-MacKenzie
I love history, and I am impassioned with Union's history. There are still so many untold stories. I liken the history of Union and its role in moving the visibility of Black people forward to that of an orchestra. Union's orchestra shows that every player in the church has a unique and distinct role to play in the symphony of justice, even as the symphony still has more music to play. 
Without a doubt, 2020 ended a decade characterized by global and local protests pressuring for change. The climate change marches, student protests, and George Floyd / Black Lives Matter demonstrations were global movements that created a climate of unprecedented solidarity. Today, inclusion means embracing and advocating for those who are excluded in a variety of social arenas. Sustainable support for every disenfranchised group is the goal, until effective, permanent changes are implemented. At Union, this is the minimum we expect.  
Union has fostered strong ties with educational, arts, and cultural organizations, as well as social service agencies. More recently, this has created access to innovative and challenging programming that focuses on team building, legal rights, mental health, and importantly the documentation of Black history through storytelling. We have begun to make a major reclamation of our contributions to the landscape of Canadian history with the new mural of Mandela. The individual and collective historical record of the Black presence in Montreal has new visibility. I have found that students give us new skills in workshops that enhance teamwork, and make working together even more enjoyable. We have come to understand from practical exercises that effective progress results from cooperative effort. 
As a faith community, Union is united to serve one and all. The diversity of Union is its strength. Diverse viewpoints and perspectives mean that cooperation is the glue that makes us stronger. Our belief that faith is expressed through concrete action cements our resolve in promoting social justice through intentional cooperative works. The symphony is exquisite. 
—Nancy Oliver-MacKenzie is a retired teacher who has a passion for history and photography. She taught in Inuit, Algonquin, and Southern African schools after several years of teaching at the alternative fine arts school, FACE, in Montreal. She is a member of Union United Church and she enjoys researching Union United Church history.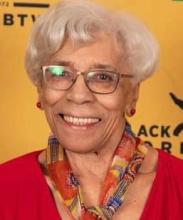 Credit: Courtesy of Nancy Oliver-MacKenzie
The views contained within these blogs are personal and do not necessarily reflect those of The United Church of Canada.