The Rev. Dr. Alan Lai urges the United Church to prepare for a new wave of immigrants from Hong Kong.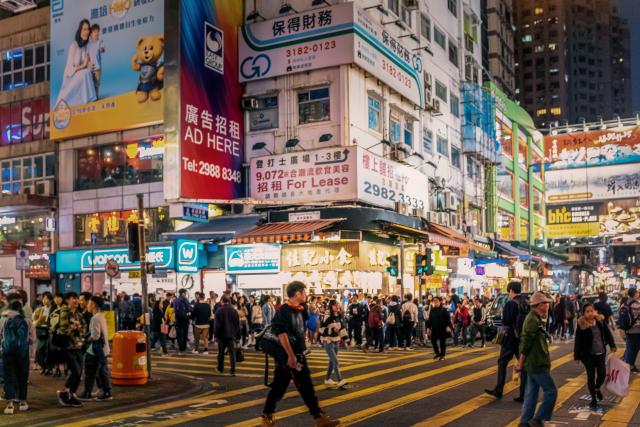 Hong Kong street scene.
Credit: Rev. Dr. Alan Lai
Published On: September 9, 2021
Because of a traumatic social change, there is a massive number of former and new immigrants from Hong Kong coming to Canada. And Canada, just like 30 years ago, is again welcoming the people of Hong Kong. If my source is correct, we are expecting a high number of first-time applicants who have never been to Canada.
The current wave of immigrants is different from the one 30 years ago. Some of those arriving may be concerned about human rights, as this wave is triggered by the political situation and issues relating to the freedom of speech and administration of justice. However, Chinese-speaking churches in Canada are not all of one mind concerning the events occurring in Hong Kong. New initiatives in mission are needed to respond to this wave of immigrants.
From my own contacts both in Canada and Hong Kong, the number of new immigrants is predicted to surpass the number that arrived 30 years ago. Some of them are middle-class families with young children, and others may be visa students with limited financial resources. These people have experienced unsettling events in the past couple of years; those events have also divided Chinese communities abroad. Yet, regardless of political positions, immigrants need safe and respectful spaces to resettle their lives.
Some of these new immigrants who are Christians will most likely attend Christian denominations where they are now members and those that they are most familiar with. The United Church of Canada is foreign to them because this denomination is uniquely a Canadian formation. However, we are a progressive church that strives to offer radical hospitality. This church welcomes anyone who desires democracy, human rights, and fairness. Our DNA and passion have been about providing safe and respectful spaces to discern, explore, and deepen one's faith and life.
Chinese-speaking United Churches are small in numbers and in size; we have only eight congregations spread out in this huge land. While most immigrants will attend Cantonese-speaking churches, there are those who will want to venture out and try new things. I am confident that many of you who are in English-speaking congregations in The United Church of Canada will welcome these new immigrants in your midst.
Currently, we are working on a new mission project in the Greater Toronto Area with the goal of welcoming new immigrants from Hong Kong. The development of this project has involved consulting with the necessary church network structures that include the General Council Office, Shining Waters Regional Council, and local communities of faith. This initiative is consistent with the church's commitment to develop migrant ministry. Together with the creativity and passion of the Reverend Calin Lau of Toronto, we are entering a stage of finding a community of faith to host this mission.
From the bottom of my heart, I encourage you who are members of The United Church of Canada to show hospitality, extend friendly welcome, and offer safe spaces for reflection, whenever you find yourselves encountering some of these new immigrants. Three Canadian cities are popular for these new immigrants: Toronto, Vancouver, and Calgary; and yet, many of them will also show up in other towns and cities. It is my prayer that individual congregation will find creative ways to make themselves known for being welcoming to new immigrants.
— Rev. Dr. Alan Lai, Minister, South Arm United Church, Richmond, BC.
The views contained within these blogs are personal and do not necessarily reflect those of The United Church of Canada.