The Rev. Roger Janes writes that changing a community of faith's culture is required to deepen generosity and stewardship.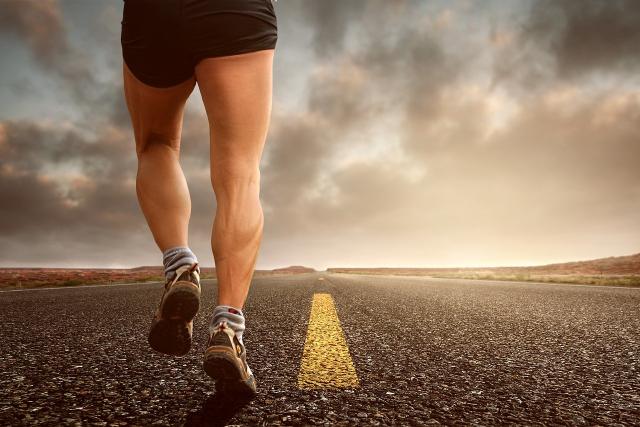 Credit: Kinkate from Pixabay
Published On: November 3, 2023
The Chinese philosopher Lao Tzu once said; "The journey of a thousand miles begins with a single step." This mindset helped me to successfully complete my first marathon exactly 20 years ago.
Back then I was a recreational runner, dreaming of being able to run a complete marathon. Finishing a 42-kilometre run was an intimidating goal. Success would require a huge commitment of time and energy, especially since my longest run at the time was 12 kilometres. Looking back now, and remembering how daunting this dream was, I am so happy that I found a training plan and took that first step. Not only did I increase my fitness and my self-confidence, but I also learned so much about myself. And yes, I did achieve my goal!
For the last eight years I have had the privilege of working with communities of faith who also have challenging goals: to grow generosity, build strong relationships, and increase their impact in their faith community and the world. No small feat in today's world, to say the least. Too often, church communities feel overwhelmed and unsure of what's best to do next. They decide – not always consciously – just to continue doing what they have always done and hope that something changes, and so end up doing nothing to achieve their goals. "What else can we do?" they ask. Let me tell you.
I am one of the creators and leaders of our new Stewardship programs, Called To Be The Church: The Journey, and I'm excited about it. Our programs are built on tried-and-true best practices and are under constant revision as, together with communities of faith, we learn what works best.
Our greatest learning so far involves how difficult it is to change a community of faith's culture, because that is what is required to really deepen generosity and stewardship.
The biggest challenge facing communities of faith is having the courage, and the faith, to take their first step on the stewardship journey. Happily, when they create a plan and are open to adapting it as they go, they have much more success and are more hopeful about their future.
In the Fall of 2022, the Coley's Point Pastoral Charge Stewardship Team, from Newfoundland and Labrador, signed up for our Stewardship Best Practices program. Over four weeks they learned some new ideas, got plenty of resources and staff support, made a simple plan, and took that very important first step. They chose to write an inspiring stewardship appeal letter, using what they learned in the course. They divided their community of faith into four groups based on people's level of involvement. They then composed four similar letters, one for each group. Each was intended to inspire, make a unique invitation, and thank each group for being a part of the community.  
One of their goals was to increase the number of people who contribute to the ministry by Pre-Authorized Remittance (PAR). Another goal was to grow overall giving.
After sending the letters and following up with responses, Coley's Point Pastoral Charge recorded a 25% increase in their PAR subscribers and a 63% increase in PAR gifts. So far in 2023, they are tracking a 16% increase in overall gifts. Their next step will be to create a new plan.
As they celebrate their success, their advice to others is:
Set some achievable goals,
seek out the help you need to find new ideas and resources,
create a simple plan,
and get started – take that important first step. 
You will be amazed with what you can achieve!
 — Rev. Roger Janes, Community of Faith Stewardship Support for First Dawn Eastern Edge, Bermuda-Nova Scotia, Fundy St. Lawrence Dawning Waters, Nakonha:ka, Eastern Ontario Outaouais, and East Central Ontario Regions of The United Church of Canada.
The views contained within these blogs are personal and do not necessarily reflect those of The United Church of Canada.