The Rev. Adam Hanley addresses the issue of mental health challenges affecting ministry personnel.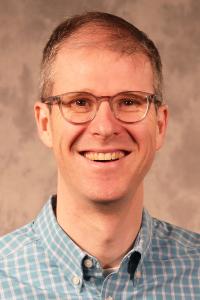 Credit: Courtesy of Adam Hanley
Published On: May 6, 2021
As we reflect upon Mental Health Awareness Week and Month, it can be difficult to admit that within Christian communities the stigma of mental illness can be strong. I have heard stories of ministry personnel getting their prescriptions for anti-depressants filled in pharmacies outside of their ministry context for fear that a congregant would find out they live with depression.  
However, we know ministry personnel can live with mental health challenges, just like members of our communities of faith. For example, the Mental Health Commission of Canada reports that one in every five Canadians experience a mental health issue in a given year. For ministry personnel, data from our health benefits plans can provide some perspective about those who are affected by mental health challenges. As we look at data from the short-term disability restorative care plan, in the last few years mental illness has been the top diagnosis for claims by ministry personnel and lay employees. The data also shows that these cases of mental illness are often serious and complex.  
For example, out of 150 cases in 2019, there were 52 cases of ministry personnel and lay employees who used the short-term disability restorative care plan because of a mental illness. In 2020, out of a total of 92 cases, the number of cases due to mental illness dropped to 26. I am not alone in finding this change very surprising, especially since we are all aware of significant stress experienced by church leaders during the COVID-19 pandemic. However, many other employers have seen a similar decrease in claims last year. Some may fear a loss of job security if they take time away for healing. I am concerned that ministry personnel and lay employees are continuing to push through stress and other mental health challenges to lead their churches through the even-changing needs of this pandemic time.  
Another place to look for data about how ministry personnel are doing is from the usage of the Employee and Family Assistance Plan (EFAP). In 2020, slightly more than one-third of plan members accessed assistance from EFAP. This number is more than double the usage levels seen in other organizations. I see this as a positive sign that ministry personnel, lay employees, and their families are willing to reach out for assistance. Many of the most popular reasons for assistance are related to mental health, including stress, anxiety, depression, grief, and workplace stress. 
While we see that ministry personnel and lay employees within the United Church are reaching out for assistance, my hope is that as we add Mental Health Sunday to our church calendar of special Sundays, we are moving to break the stigma of mental illness. It is important to see that mental health challenges can affect ministry personnel, just like members of our churches. As my American colleague, from the United Church of Christ, Sarah Lund writes in her book, "Mental illness is not a gift and it is not a curse. Mental illness is a biochemical reality, like cancer, and heart disease, and all the things we wish would go away. Mental illness is no more a gift from God than cancer." 
While the whole church seeks to break the silence and work to end the stigma of mental illness, I believe that God accompanies and strengthens us in this journey. We can know the compassion promised in God's words from Isaiah, "For the LORD comforts his people and will have compassion on her afflicted ones" (Isa 49:13). For those who live with mental health challenges, whether they are ministry personnel or church members, it can sometimes feel like the psalmist who proclaimed that darkness is our only companion. I know that no matter what, God still loves us and is present with us. God keeps God's promise to never leave us nor forsake us. 
A prayer from the United Church of Christ Mental Health Network: 
God of love, stir in us deep compassion for people living with brain disorders and their families. Raise our awareness of how we can create supportive and safe spiritual community for people who feel isolated. Inspire us to reach out in love, as a sign of your radical hospitality and grace. Encourage us to receive the gifts that are given by all. Amen.  
—The Rev. Adam Hanley serves at the General Council Office as Program Coordinator of Ministry Personnel Vitality and has sought assistance as he confronts his own struggle with anxiety. 
The views contained within these blogs are personal and do not necessarily reflect those of The United Church of Canada.