How can we be good soil for the love of Earth?
Primary Media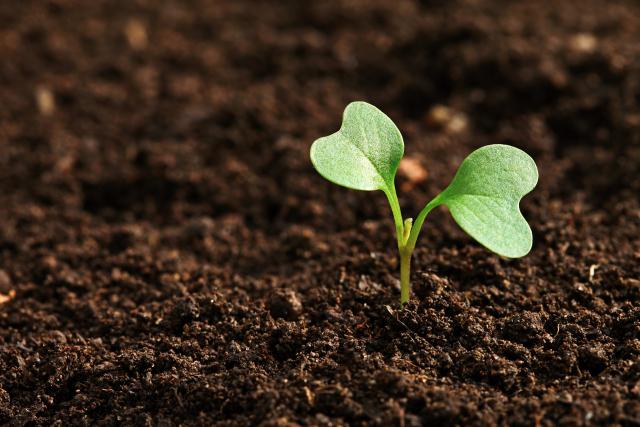 Credit: Image by r1g00 from Pixabay
Published On: September 19, 2022
Body
An awakening. That's how Sarah Arthurs describes what she experienced just before she came up with the idea for "Green Exodus"—gatherings of people who find themselves falling deeply in love with Earth and want to help it flourish.
"Back in 2008, partly due to the influence of former Moderator the Very Reverend Bill Phipps, my family and I moved into Prairie Sky Cohousing Cooperative to maintain a smaller footprint on the earth," explains Arthurs. She figured that with that, she had done her part.
"With the move, it was as if I said to the Earth, 'Don't call me—I'll call you,'" she says. Then, in 2019, she read articles in The Tyee magazine by William Rees, originator of the carbon footprint model. "He described how technology was not going to save us from the destruction of climate change, and it was as if the Earth came calling! I was left with new awareness and big questions," she says.
Those questions evolved into the idea for Green Exodus gatherings.
With help from an Embracing the Spirit grant supported through your Mission & Service gifts, the support of EDGE Network, and an advisory team,* Green Exodus meetings were born.
Throughout the pandemic, the group met online to explore the spiritual questions raised by climate change and the theologies and spiritual practices that were emerging as a result.
"We used various practices to realign our relationship with Earth. Things like meditation, poetry, contemplative photography, deep time walk, community conversations and hospitality," she says, adding, "Tony Snow guided us in attention to land acknowledgment and the four elements (Fire, Air, Water, and Earth) as a way to ground ourselves in the Earth."
Some of the practices used are highlighted on the website GreenExodus.ca. A key probing question runs through all of them: How can we be good soil for the love of Earth?
"You can only see as sacred what you love. You can only save what you love. We need to practise falling in love with Earth again," says Arthurs.
Your gifts through Mission & Service support unique, transformative ministries like Green Exodus. Thank you for your generosity.
*Tony Snow, Indigenous Lead for Chinook Winds Regional Council; Beth Lorimer, Ecological Justice Program Coordinator at KAIROS; and Greg Wooley, minister of Ralph Connor Memorial United Church
Downloads