Each one of us needs to do what we can.
Primary Media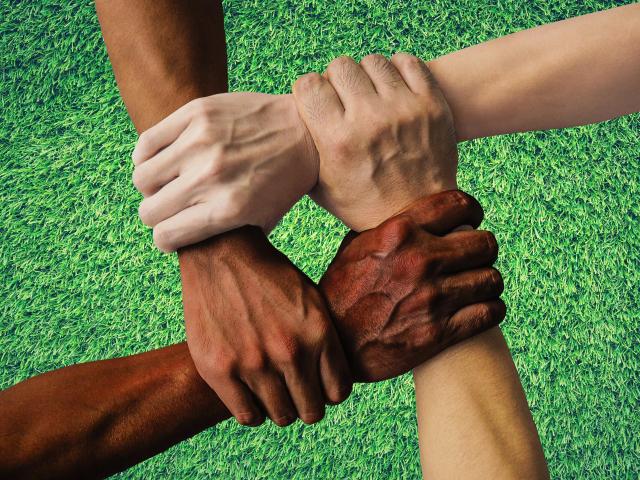 Credit: Photo: Image by Tumisu from Pixabay
Published On: July 26, 2022
Body
It seems there's a day set aside for everything under the sun: World Nerd Day, Pistachio Day, and Squirrel Appreciation Day to name a few. There are so many special days that we can become immune to them. But when September 21 rolls around every year, it's important to tune in.
The International Day of Peace was initiated by the United Nations over 40 years ago and is observed around the world on September 21. The theme this year is "End Racism. Build Peace."
Why?
"Racism continues to poison institutions, social structures, and everyday life in every society. It continues to be a driver of persistent inequality. And it continues to deny people their fundamental human rights. It destabilizes societies, undermines democracies and erodes the legitimacy of governments," says António Guterres, United Nations Secretary General.
News emerging from Ukraine and fallout from the COVID-19 pandemic perfectly illustrate Guterres' point.
As people fled Ukraine, social media feeds became flooded with a deluge of reports outing the mistreatment and abuse of people of colour at the borders. Countless reports told the ugly tale of people of colour prevented from crossing borders while White Ukrainians were ushered to safety. Similarly, racism reared its ugly head during the pandemic. Anti-Asian rhetoric surged alongside COVID-19, and statistics emerged revealing that people of colour were more likely to be hospitalized and die from the virus.
There can be no peace without justice. Each one of us needs to do what we can.
"We all have a role to play in fostering peace. And tackling racism is a crucial way to contribute," reads the United Nation's website. "We can work to dismantle the structures that entrench racism in our midst. We can support movements for equality and human rights everywhere. We can speak out against hate speech―both offline and online. We can promote anti-racism through education and reparatory justice."
Your support through Mission & Service helps us as a whole United Church work toward a world free of racism and racial discrimination by supporting educational initiatives, programs, and partners working hard to dismantle racism.
Thank you for helping build a better world―a world where we are eager to honour the Divine spirit in everyone.
Sources
United Nations, press release, 18 March 2022
United Nations website, "2022 Theme: End racism. Build peace."