What are some of the implications of the findings from the Truth and Reconciliation Commission on churches?
Primary Media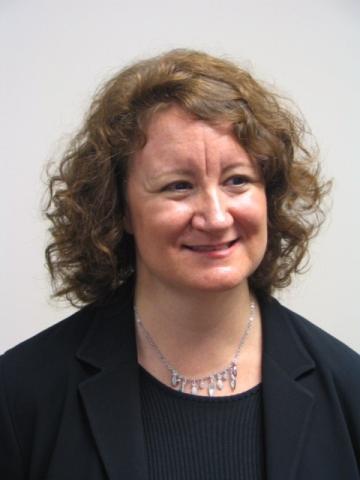 Lori Ransom
Published On: November 10, 2022
Body
Learning 
Why can't you just leave us alone for a while? The question was asked without anger or frustration, but with gentleness and openness to our answer. 
We had talked for a whole day around a circle. Each Indigenous leader speaking in turn. Non-Indigenous Christians striving hard not to speak but to listen. We had come together to discuss the findings of the Truth and Reconciliation Commission of Canada's (TRC) with respect to spiritual violence and how to respond. The TRC stated that spiritual violence occurs when a person's spiritual or religious tradition, beliefs, or practices are demeaned or belittled, or when a person is made to feel shame for practising his or her traditional or family beliefs. Beliefs about racial and Christian superiority have been the source of much spiritual violence.  
An Indigenous guest, not a Christian, shared a moving experience where he found comfort and healing in Indigenous tradition, and wondered why Indigenous peoples can't be left alone to recover their spiritual teachings and practices. Why must they continue to be pressed by Christians to talk about matters of the spirit and how to reconcile from spiritual harm? 
Healing and reconciliation have a spiritual dimension.  As church members we are challenged to consider how our zeal to witness to Christ has led to so much pain and suffering among Indigenous and racialized peoples.  As a former TRC staffer, I had the privilege not only of listening to many survivors of residential institutions tell their stories but also to read their private testimony. Many speak of confusion about their spiritual identity as a result of their experience. I heard how cultural recovery, including spiritual recovery, contributes to healing.  
But recovery of spiritual identity can be a difficult journey. Survivors report breakdowns of relationships within families and across communities, between those who follow or wish to return to Indigenous spiritual paths and some who are Christian and express deep-set fears for those who wish to return to traditional ways. I also hear the frustration of Christians who also follow Indigenous spiritual paths, as they encounter those, both within and outside the church, who challenge the notion that they can follow either path authentically when trying to follow both. We are on sacred ground here and must tread carefully. This is part of the answer as to why the church is attentive to the TRC's findings and is working to discern an appropriate response. 
Faith Reflection  
Many Indigenous peoples lift up humility as one of their seven sacred teachings. Humility is also biblical: humility in approaching what is Holy, humility in approaching other faiths. Who are we to say we alone grasp the Mysteries of God and what God the Creator wills for all peoples? Might not God be pushing us to be open to the richness of the Holy as revealed to all peoples? Is believing in Christ as Saviour and Lord untenable with loving and supporting those who follow different spiritual paths? 
Action 
The Truth and Reconciliation Commission has outlined 94 Calls to Action, and some of these are calls to action are specifically for churches. You are invited to explore The United Church of Canada's response to the Truth and Reconciliation Commission Calls to Action and consider how you might also respond. 
Lori Ransom (she/her) serves The United Church of Canada as a Reconciliation and Indigenous Justice Animator. She is a member of the Algonquins of Pikwàkanagàn First Nation (near Eganville, Ontario) who has lived off-reserve all of her life. Lori is biracial, also being of mixed European heritage. Lori has worked on issues relevant to Indigenous peoples throughout her career, first with the Government of Canada, then The Presbyterian Church in Canada (her home denomination), and The Truth and Reconciliation Commission of Canada. She served briefly as Interim Executive Director, KAIROS. Lori lives in downtown Toronto where she enjoys the city's lively arts scene. She delights most in her role as mother to a young cockapoo named Finnegan.