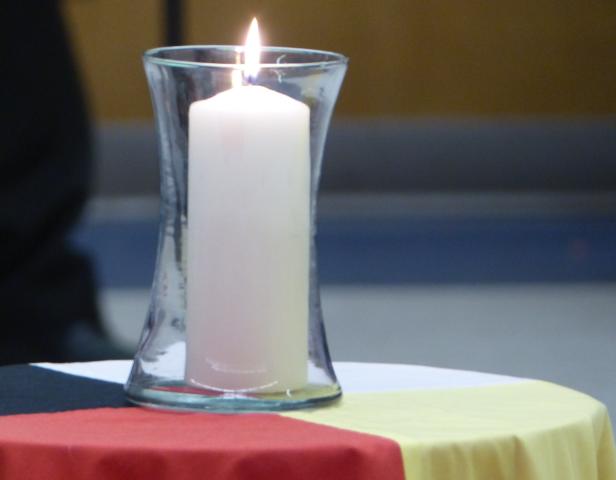 Credit: Sara Stratton/The United Church of Canada
Published On: May 24, 2022
As the month of May comes to a close, I find myself reflecting on what a heavy year it has been for First Nation, Inuit, and Métis peoples and their families and communities. Another of far, far too many heavy years.
Over this past year First Nation, Inuit, and Métis leaders have again shouldered the burden of revealing the hard truths of our shared history. For decades, Indigenous survivors of residential institutions have kept alive the memories of their childhood friends and relatives, the children who went missing and never returned home. Survivors and their communities kept alive memories of how children were buried near the residential institutions they had been forced to attend. They worked tirelessly to mobilize resources to locate the burial sites and bring them to Canada's attention, the attention of a nation that was already beginning to forget what survivors had told the Truth and Reconciliation Commission of Canada about these missing children.
I pray the truth told by First Nation, Inuit, and Métis peoples about their experience of cultural genocide in residential institutions will never be forgotten. I pray the nation and the church will never cease supporting Indigenous peoples in honouring the memories of their lost loved ones and in bringing the children home in keeping with the wishes of their families and communities. I pray the nation and the church will never again forget the many other ways in which Indigenous peoples have been and continue to be harmed by Canada's colonial legacy. And I pray all peoples will work with energy, passion, and commitment to overcome colonialization, racism, and injustice that continues to this very day.
In all of this work, I am grateful for the ongoing wisdom and guidance of the Indigenous leaders and Indigenous members of The United Church of Canada, and I pray for them in their own vital ministries of healing and community building. I invite and encourage all who lead worship across this land to reflect with their communities of faith on what we are learning and continue to learn and to pray for ongoing inspiration from our Creator.
As the summer solstice approaches, I look forward to joining First Nation, Inuit, and Métis peoples as they celebrate their resilience and strength. I look forward to attending celebrations of their rich culture, language, and traditions when my presence as a settler is supportive, rather than intrusive―perhaps at some of the events that are being held on National Indigenous Peoples Day. I look forward to listening to the hopes and dreams and visions of First Nations, Inuit, and Metis peoples for the future. And I look forward to seeing Indigenous and non-Indigenous peoples celebrating alongside each other as we journey together on the path of truth sharing, healing, reconciliation, and reparation.