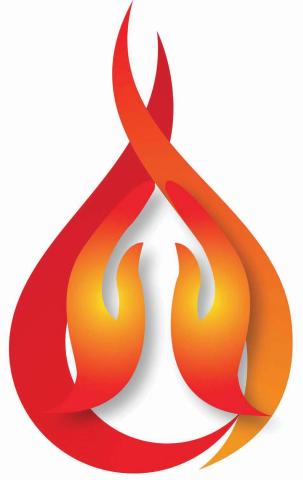 Credit: The United Church of Canada
To nourish the roots of faithful witness
Bullseye: Aiming to Follow Jesus
What: A small-group-based discipling resource for the whole congregation produced by North Bramalea United Church for United Church Publishing House.
Who: All those interested in growing in faith and engaging in six faith growth markers.
Where: United Church Bookstore
Christian Foundations
What: A workbook on the basic tenets of the Christian faith and practices published by the Anglican Church and Wycliffe College.
Who: All who want to know more about God, Jesus, church, sacraments, serving, and witnessing.
Where: Wycliffe College. You can download a sample too.
Vision4life
What: Free downloadable resources for those who want to engage in prayer, Bible reading, and evangelism. By the United Reformed Church in the UK.
Who: Anyone who wants to explore the Bible in a creative way and discover ways of praying in the company of a small group.
Where: Vision4Life
Holy Habits
What: A series of books about 10 habits/practices of the early church, collected and organized into small-group-based courses. Each course can be taken at any time and takes about two to three months to complete. They are designed to produce spiritual habits that become a part of the everyday life of the believer.
Who: Every believer who is serious about following Jesus.
Where: Bible Reading Fellowship. Note: A United Church version is being planned.
Forma
What: Faith formation resources produced by the Episcopal Church of the USA.
Who: Families, children, adults who want to engage in faith formation practices.
Where: Forma
Vibrant Faith Institute
What: Online foundations program and specialized faith formation courses designed to help you embrace a new vision and develop a new set of practices for faith formation with all ages and generations in your congregation. Please contact Faith Formation at the General Council Office to enquire about the possibility of a subsidy for the cost of courses: 1-800-268-3781.
Who: For leaders who care about the future of faith formation in their communities, whether they are full-time, part-time, or volunteer leaders. You may be a minister, a Christian education director, or a coordinator of children, youth, or family ministry.
Where: Vibrant Faith Institute
Lifelong Faith Formation
What: A comprehensive compilation of free downloadable resources for lifelong faith formation for a variety of learners and situations, children to adult.
Who: For ordered and lay ministers, faith formation teachers, youth leaders, and others.
Where: Lifelong Faith Formation
Churchnext
What: Online resources and courses for a myriad of church-related issues from organizational and functional leadership responsibilities to formation and even help with handling divorce, conflict, etc. The United Church can obtain a general licence to make this available free to all congregations. Please contact Faith Formation at the General Council Office if you need more information: 1-800-268-3781.
Who: Anyone who wants to learn more about various church-related topics.
Where: Churchnext
Jesus 24/7
What: A United Church‒published series of books on Christian formation.
Who: Adults and young adults who want to explore the Bible and Christianity in a small group setting in the context of United Church of Canada ethos.
Where: United Church Bookstore
Bible Reflections for Older People
What: Daily Bible reading booklets written by older people for older people, published every four months by the Bible Reading Fellowship in the UK.
Who: Older Christians
Where: Bible Reading Fellowship