The people and resources to help you succeed.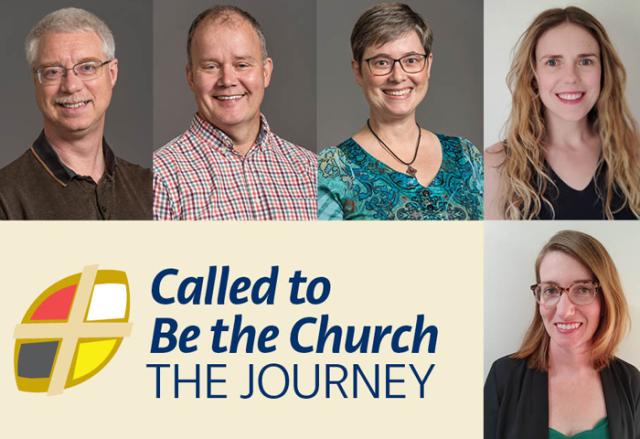 Credit: The United Church of Canada
Book a meeting with your local stewardship support staff
Wondering which module is best for your community of faith?
Just want answers to your stewardship questions?
Want someone to bounce ideas off of?
Not even sure where to start?
Book 30 minutes with your local Stewardship Support staff person to get started on your stewardship journey.
Find the Stewardship Support staff for your region:
Dave Jagger, : Team Lead
Roger Janes,  : First Dawn Eastern Edge, Bermuda-Nova Scotia, Fundy St. Lawrence Dawning Waters, Nakonha:ga, East Central Ontario, Eastern Ontario Outauais regions
Melody Duncanson Hales, : Shining Waters, Canadian Shield regions
Stephen Iverson, siverson@united-church.ca: Horseshoe Falls, Antler River Watershed, Western Ontario Waterways regions
Vicki Nelson, : Prairie to Pine, Living Skies, Northern Spirit, Chinook Winds, Pacific Mountain regions
Brenna Baker, : Horseshoe Falls, Antler River Watershed, Western Ontario Waterways regions
Stay current with stewardship ideas, tips, and reminders
You'll find them in your inbox once a month by signing up for the free monthly e-newsletter, God's Mission, Our Gifts. It also includes inspiring stories of how Mission & Service is transforming lives, inspiring meaning and purpose, and building a better world.
Browse the helpful videos on YouTube
Find out more about what makes Called to Be the Church your best option for increasing generosity and growing generous disciples. The Called to Be the Church: The Journey playlist videos feature stewardship ideas and plans for you to share.
Read stewardship blogs on Round the Table
Check Round the Table for blogs on generosity, giving as a spiritual practice, and more.
Join the conversation!
Jump in to the Facebook Inspire! Invite! Thank! group to stay up to date with all things stewardship. It's a great place to ask questions, share experiences, and learn together.
Other ways to stay in touch
E-mail us at  .
Call us at 1-800-268-3781, ext. 2074.