The trial in Battleford will be a test of who we are as a people.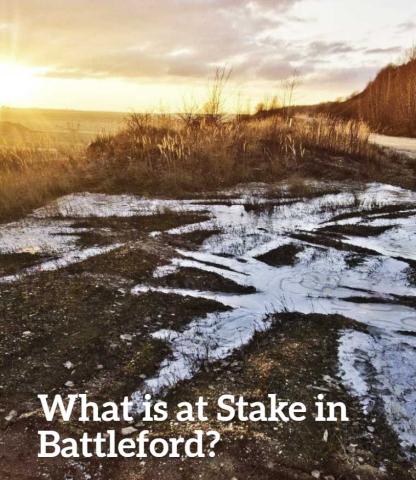 Credit: Courtesy of the All My Relations Network of Saskatchewan Conference.
Published On: February 7, 2018
This reflection is offered by the All My Relations Network of Saskatchewan Conference on their website. AMRN is made up of Indigenous people, newcomers, and settlers of all backgrounds and nations. For over 10 years it has been one expression of the church's commitment to the Truth and Reconciliation Commission and its Calls to Action. This reflection offers one perspective on the second degree murder trial of Gerald Stanley, accused of killing Colten Boushie, Red Pheasant First Nation.
The eyes of the nation are on Battleford and the trial of Gerald Stanley for the killing of 22-year-old Colten Boushie. There is a sense among many Canadians that much more is at stake than the pleas of one First Nations family for justice and the fate of the accused farmer. Many of us feel that, somehow, the province of Saskatchewan is on trial, or more accurately, Canada is on trial.
An article in the Guardian just days ago quoted Mark Kleiner, a former pastor with the Lutheran and Anglican churches in Biggar, as saying, "Colten Boushie is Western Canada's Rodney King." In other words, Boushie has come to represent generations of discrimination and injustice in Canada just as Rodney King, savagely beaten by L.A. police officers, came to symbolize the racial oppression that has for so long plagued the United States. And the world is watching to see whether Canadians will rise to the occasion.
The moment we are in, as Indigenous people and newcomers, has the power to be a revelatory moment: a moment in history when the state of race relations in Canada will be laid bare for all to see, and every one of us will be implicated in the outcome.
Already there is cause for deep concern. The court allowed every prospective juror who appeared to be Indigenous to be excused without any statement of cause, resulting in an all-White jury. Unfortunately, this is permissible in Canada despite the calls from lawyers themselves for change. So the fairness of the trial is in question from the outset. That serious flaw in our legal system needs to be addressed.
That said, there are reasons for cautious hope. Since the release of the TRC report in 2015, and even prior to that, the people of this country have been engaged in a process of decolonization, an effort to throw off the shackles of ignorance, prejudice, and hatred that have prevented us from living together in peace, embracing the diversity we claim to cherish.
The conduct and the outcome of the trial will give us a reading on how far we have come on this journey.
The wise people in our midst have been telling us this will be a long and difficult road. Whatever happens in Battleford will carry a major impact. No matter the verdict, the adversarial nature of our court system and the pain left by violence will remain. These are givens that we must face, no matter our identities. How do we use the progress made by the Truth and Reconciliation Commission to break the silence and profound mistrust between our settler and Indigenous communities? How do we learn to talk with one another in a circle in which, as Elders have said, there is no beginning and ending, and where everyone is equal?
Good things are already happening, and will continue to happen. The recent film Reserve 107 documents how settler and First Nations neighbours at Laird, 150 km east of Battleford, overcame their mutual distrust and signed an agreement to work together to obtain compensation for the Young Chippewayan Band for land still owed  them under Treaty Six. In Regina, a move is underway to change the name of Davin School named after Nicholas Davin, the Macdonald government official who recommended the creation of the residential schools system.
Governments at all levels are being challenged to change discriminatory laws and practices. Both adults and children are learning the true history of the nation. People are taking part in Blanket Exercises and meeting in sharing circles. More individuals are speaking up when they hear racist remarks and some are marching at the side of Indigenous folk in protest against injustices. And we are eating, talking and round dancing together! What chance does racism have, in the long run, against such behaviour?
The trial in Battleford will be a test of who we are as a people. But it won't be our last opportunity to transform broken relationships. History is on the side of those who eat, talk, learn, work, weep, and laugh together.