Many have wondered whether or not to incorporate the "'Twas in the Moon of Wintertime" into Christmas carol services.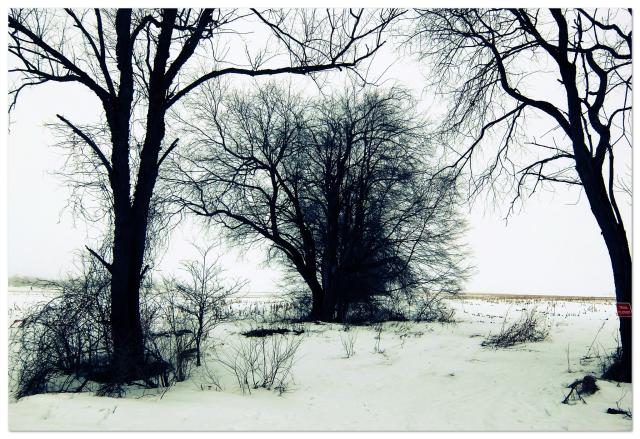 Credit: Salmonsalmon, Flickr (CC BY-NC-ND 2.0)
Published On: December 7, 2018
We have received many comments and questions about whether or not to incorporate the "'Twas in the Moon of Wintertime" into Christmas carol services. Thanks to Dana Lynn Seaborn, of seabornsong.com, who offered us a helpful response to start the conversation. Dana Lynn writes:
The English lyrics were written by an Anglo-Canadian in 1926 to the tune of the French folk song, "A Young Maid." As a Métis woman who has lived in territory named for the Wendat, and studied traditional Wendat culture and history, I find those lyrics, written almost a hundred years ago, to be typical of their time in their contempt for, and appropriation of, Indigenous culture. These English lyrics were written during a time when Indigenous people were viewed with what today would be called condescending, paternalistic racism.
The 1926 lyrics reference "Mighty Gitchi Manitou" and "sons of Manitou." Gitchi Manitou is often translated, "Great Spirit," but it's less "God-the-Father" and more, "Universal Energy." Having said that, the main problem with this lyric is that it's the wrong language, and the wrong language family. The Wendat speak an Iroquoian language; Gitchi Manitou is Cree, which is part of the Algonquian language group. Evidently the lyricist didn't understand that there are various First Nations in Canada, with different languages and cultures.
The lyric "kneel before the radiant Boy who brings you beauty, peace and joy" seems simply ironic. Not long after the Jesuits came among them, the Wendat lost half of their people to smallpox. The survivors were attacked by the neighbouring Iroquois, and many more died. A number of the Wendat who remained sought refuge with the Jesuits, who, in exchange for shelter, required that they profess Christianity. The few surviving Wendat were then forcibly removed from their lands, and relocated hundreds of miles away.
I believe that learning about, and respecting, each other's culture (Settlers and Indigenous Canadians) is the first step to reconciliation.
Niw_Hk_M_Kanak
All My Relations,
D L Seaborn
Dana Lynn asks us to wrestle with how we can better learn about Wendat culture and other Indigenous Canadian traditions. She has written lyrics that she feels are more respectful of Indigenous Wendat culture, (those lyrics are available at SeabornSong.com).
I hope these conversations can help to inform your communities decision whether or not to sing this hymn.
Preparing with you,
 — Alydia Smith, Program Coordinator, Worship, Music, and Spirituality at the General Council Office. For more Advent and Christmas resources, see Advent Unwrapped.