Alydia Smith shares an Advent mixtape to enjoy together, as we wait for Christ(mas).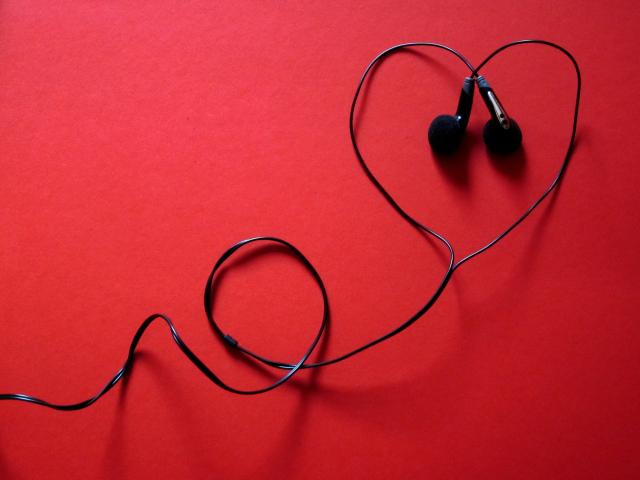 Credit: Skyler H on Pixabay
Published On: November 29, 2019
Dear Advent Unwrapped,
Listening to a well-made mixtape is like eating a piece of Jamaican Christmas (Black) cake—savoury and sastifying. Mixtapes, like Christmas cake, take a long time to make, so they should be savoured. Mixtapes, like Black cake, are also full of high-quality ingredients that are meant to be savoured.
I remember my sister recording an entire afternoon of the radio to get the right version of a song for a mixtape, and my mum driving across the city to get the perfect whole nutmeg to grind for her Christmas cake. And perhaps, most importantly, mixtapes, like Christmas cake, are overflowing in love. Anything with that much love in it demands to be savoured.
As my mum always says, "If you can't taste the love, it can't taste good." Since I can't share a piece of Christmas cake with you all, I thought I would share my Advent mixtape instead—something we can savour together as we wait for the revolution.
Side A: Waiting for a Revolution
Waiting for something often starts with a longing for something more:
"River," Leon Bridges
Waiting for something can include a search for something better:
"I Still Haven't Found What I'm Looking For," U2
Waiting can be frustrating, especially when you are waiting for something you have searched and longed for:
"Hold On," Alabama Shakes
Waiting requires a certain strength and determination:
"I Will Wait," Mumford and Sons
If you are willing to wait for something, that thing must be worth waiting for:
"What a Wonderful World," Louis Armstrong
Side B: Joining a Revolution
Sometimes waiting is a way to help us get ready for a revolution that is bigger than ourselves:
"People Get Ready," Curtis Mayfield
We may never feel fully prepared to accept the call to the revolution when it comes:
"Arms Wide Open," Creed
Making the decision to commit to the revolution, the Way of Christ, is a difficult one because it changes how you live:
"Are You Gonna Go My Way," Lenny Kravitz
It is important to have a strong hope to hold onto during the revolution; otherwise the wait will seem too long:
"Better Days," Goo Goo Dolls
Merry Christmas! May Christ break into our lives, leading us to revolutionary change every day. (Was it worth the wait?):
"Christmas Must Be Tonight," The Band
Join the listening party on Facebook throughout Advent for reflections, Bible verses, and discussion questions on these songs. Don't forget to share some of your mixtapes with us (remembering sharing means caring).
—Alydia Smith is Program Coordinator—Worship, Music, and Spirituality at the General Council Office