In this season, many things distract us from nurturing faith within our families.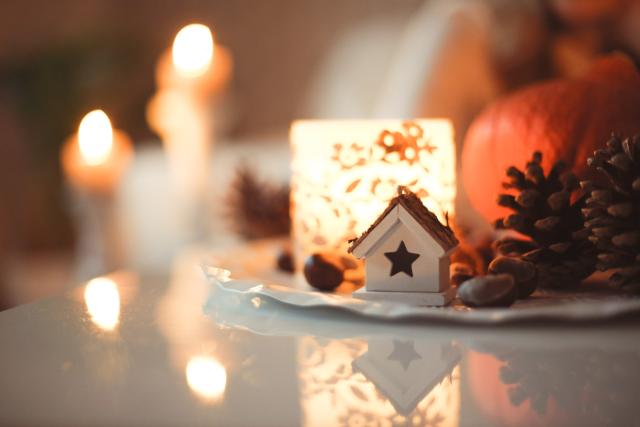 Credit: Sweta Meininger on Unsplash
Published On: November 12, 2019
Faith deepens in our lives as we practise it. The hope, peace, joy, and love of God provide resilience in our lives when we nurture these gifts in our daily spiritual rituals. What we want our children to know is that God is with them; they are not alone no matter what they face in life. That's the message of the Advent-Christmas season! What a blessed gift to give them this Christmas!
Yet it is so easy in our society for faith to get lost. In this season that is really all about faith, many things distract us from nurturing faith within our families. We need to snatch back Advent and Christmas and find the ways that help us, in our families, make the journey to Bethlehem one that nurtures faith in ourselves and in our children.
Keeping the focus on faith within this celebration that has been taken over by secular forces does not have to add to the stress. The good news is that it is the simple things, the ritual actions that we've done year by year, and the time we take to just be together that help make this truly a celebration of Christ's birth.
Early in the season, take time to reflect as a family about what has been the most meaningful for you in the past years. Add new "traditions" to replace old ones that no longer make sense for you or to address new realities in your family.
Here are some ideas for Christmas-at-Home:
Why not make each Advent-Christmas tradition into something that connects with what we believe about God, Jesus, and faith-filled living? The Advent calendar might not only have a treat to discover each day but could also be a reminder to put a food item in a box for the food bank. While each gift is wrapped, offer a prayer for the person who will receive the gift. While watching the Santa Claus parade, look for signs of hope, peace, joy and love as the floats go by, and talk about that later as a family. (See the Advent Unwrapped poster mailed to churches in the October Infopac, plus the Advent Calendar, for ideas).
When you put up your Christmas tree, pause as a family to pray, asking for God's blessing as you celebrate around the tree this year. If it is a real tree, thank God for creating it and ask that the tree remind you that Jesus' love is evergreen (everlasting). If it is an artificial tree, thank God for those who made it and ask that it remind you of the wonder and joy of Jesus' birth.
Choose one special ornament to be the last one you hang on the tree each year. It might be a bell, a star, an angel, a dove, a baby Jesus, or something significant for your family. Gather together to hang this last ornament. Invite each person to say, out loud or silently, a prayer for others and for our world. Then sing a verse of "Silent Night" or "Away in a Manger."
Are there loved ones you are missing this year, either because they have died or because they live far away? Choose an ornament (make one by hand or buy one) that represents each person. Then create a ritual of hanging these ornaments on the tree, telling stories about and giving thanks for each person.
Our society emphasizes creating Christmas wish lists of what we want for Christmas. Take time to create together the list of what you will give to others, in your family and in your community. What is a special way to show what you love about the other people?
Encourage children to create special gifts or cards for those they love. Younger children might team with an older sibling or adult. Gift ideas: A card with a special story about the person or a note of thanks. A list of favourite songs or quotes. A photo taken and frame created. A simple gift in your loved one's favourite colour—scarf, mitts, notebook, candy, etc. including a note: "To (name) who loves (colour), with all my love!" A selection of cartoons or photos they would enjoy. A song that has special meaning for the loved one that you will listen to together. A short story or poem that has meaning for them that you read to them. For more ideas, see the Buy Less Shopping Guide.
—Rev. Susan Lukey is minister at High River United Church in High River, AB