Tips and best practices for mental health and well being from Lieutenant Commander (Padre) Earl Klotz.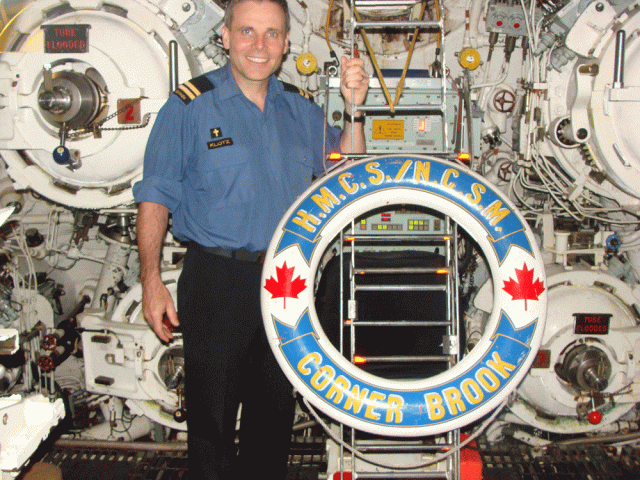 Credit: Courtesy of Lt. Commander Earl Klotz
Published On: June 30, 2021
After a very fulfilling career I will be retiring from military chaplaincy on July 1, 2021, after 15 years of service.
Looking back, I can't help but reminisce about the several adventures which have taken me far and wide aboard many magnificent vessels.
It started when I enlisted into the Canadian Armed Forces on July 1, 2006, with my first post as the fleet chaplain at CFB Halifax. Over the 15 years that followed, my career has led me upon several adventures. I began my sailing carrier in February 2007 onboard the HMCS Preserver, after which I boarded every ship I could. I've sailed on seven of the eight east coast Halifax Class Frigates, joined a few flights on Sea Kings. I've also sailed on both Iroquois Class ships, two Kingston Class ships, and I even took the helm of the HMCS Corner Brook as we sailed overnight. I'm sure I caused many submariners to pray that night!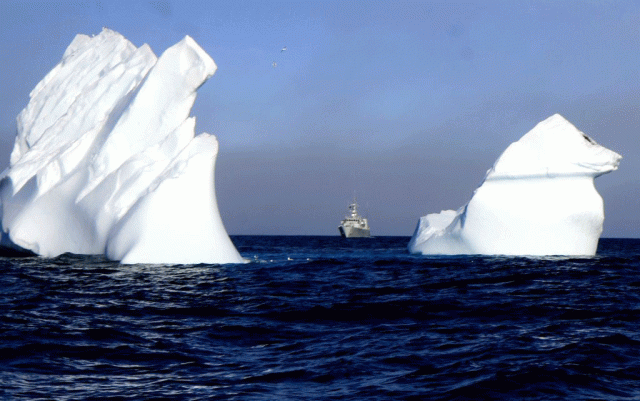 Credit: Courtesy of Lt. Commander Earl Klotz
I've sailed as far north as Iqaluit, as far south as Curios, as far east as Gallipoli and Istanbul, and as far west as Thunder Bay. I've also participated in several operations including: Op CARIBBE, Op NANOOK and Op SEXTANT after which I was awarded the NATO Article 5, Active Endeavor medal.
Upon reflection, I wasn't initially drawn to military life, far less to minister in the military. It just happened by chance. I would often refer to it as an evolution of ministry actually.
I was never totally satisfied with ordained ministry. As a matter of fact, I remember there was a genuine concern in my discernment committee that I was probably not going to be satisfied with ordained ministry for the rest of my life. I always envisioned preaching to thousands, however it was in the one-on-one situations that I found the most satisfaction.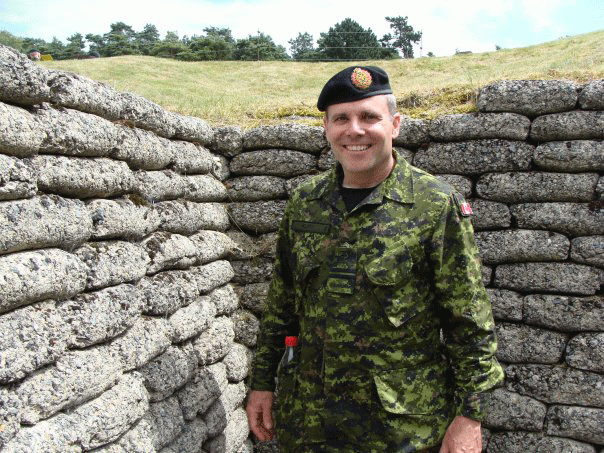 Credit: Courtesy of Lt. Commander Earl Klotz
This led me to study spiritual direction and I also considered counselling as part of my development. However, upon meeting a military chaplain, I realised that the Canadian Forces chaplaincy was a great balance between church ministry, counselling, physical health, and adventure which turned out to be the right fit for me.
My first experience at counselling came as I was posted to the Halifax MFRC to support military families in 2009. During that year, I was selected to be the Canadian Contingent Chaplain for Op NIJMEGEN, where I presided at memorial services at Vimy Ridge and Groesbeck Cemetery. I was also given the privilege of flying with the Stadacona Band to Iqaluit for another chaplain adventure.
In 2010 I was posted to CFB Shilo, where I served with the Canadian Army as chaplain. There, I gained experience as a gunners' chaplain, Acting Base Chaplain, and a French student in language school as well. Also, while in Shilo, I led the chaplain team during Op LUSTER, where we gave assistance during the Manitoba floods of 2011.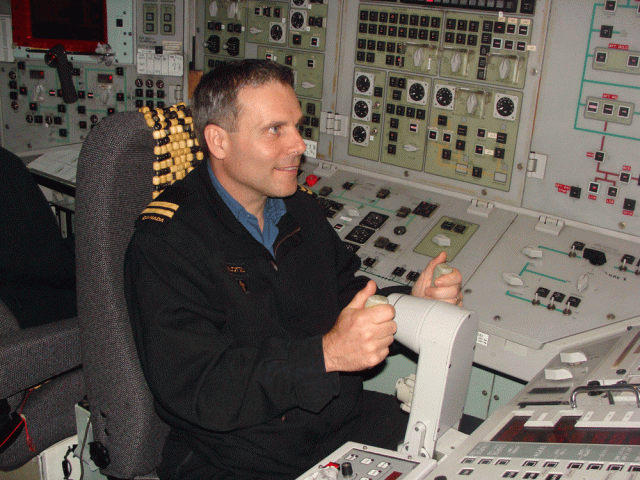 In 2013, I was made a Brigade Chaplain. In 2014, I received a promotion to Lieutenant Commander and started my post graduate studies in Counselling and Spirituality at St Paul's University. After which I returned to Petawawa in 2016 to serve five years as mental health chaplain.
Mental health is central and very important. The ability to face adversity is the cornerstone in the armed forces. Knowing that is their job to face adversities, therefore they have to build that resiliency. Their skills training involves not only physical and mental regiments but includes also social and spiritual balance.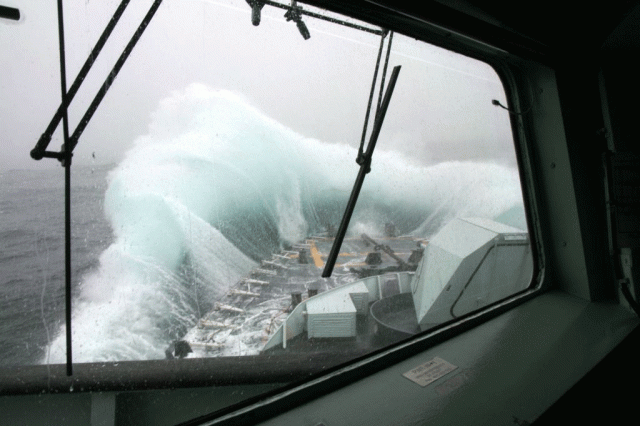 Credit: Courtesy of Lt. Commander Earl Klotz
Here are some key tips for mental health and well being:
Don't be afraid to seek help: when you are facing your adversities, don't be afraid to reach out to a counselor or someone to talk to. It can help prevent you from getting ill or ultimately committing suicide.
Go to where you are at: Always be present in the moment to focus on what you are doing. It helps you to control your emotions and avoid feelings of anxiety and unnecessary stress. The road to where we want to go is to be present in where we are at right now.
Physical exercise: Although physical exercise can be challenging, sometimes painful, it will make you stronger. In that way, it is very similar to life's challenges. Being comfortable doesn't allow for growth; so having the courage and conviction is the key to building resiliency. Avoidance is the backbone of mental illness. So, face your challenges head on.
Spiritual purpose: Live life for a purpose bigger than ourselves. If your purpose is bigger than our problems, we find out what we are truly made of.
A useful guide when dealing with mental health is the Mental Health Continuum Model, which demonstrates that an individual's mental health status ranges on a continuum and teaches people to look for signs and behavioural indicators in themselves and others, and to take appropriate actions when they appear. The Spiritual Health Continuum takes a wholistic approach which takes into account your physical, emotional, spiritual, and social well-being.
I would advise to not limit your spirituality only to the church, but also apply it in our everyday lives, relationships, and physical endeavours.
Through these practices, we become whole and healthy.
— Lieutenant-Commander, the Rev. Earl Klotz was interviewed by the United Church's Kevin Cox for this article.
The views contained within these blogs are personal and do not necessarily reflect those of The United Church of Canada.