Ensuring the vital wisdom of a culture is not lost
Primary Media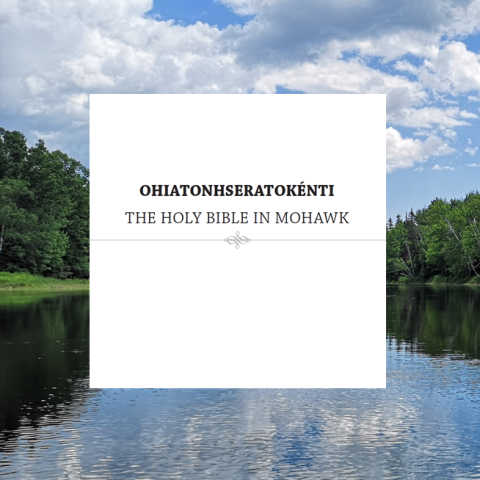 Credit: Page from Bible copyright © Canadian Bible Society; landscape: Lindsay Vautour
Published On: May 11, 2023
Body
A much-anticipated project will be on bookshelves this fall.
After recognizing the need to preserve the Mohawk language, the idea to produce a Mohawk translation of the Bible was proposed. Preserving language enables future generations to engage in their rich culture in a rounded and essential way. Without understanding dialect-specific phrases and expressions, the vital wisdom of a culture can be lost.
Those partnering on the Mohawk Language Bible have taken great care and effort in ensuring proper language interpretation and translation. Working in agreement with the Mohawk Nation, collaborators have taken the time to listen to each other and learn in order to move the project forward.
A dedication of the Bible is set to take place on September 9, 2023, in Kanesatake, QC. The translation is expected to be available in hardcopy, digital copy, and audiobook formats.
Your gifts to Mission and Service allow projects to preserve language and culture to flourish.