"From an earlier age of 9, I knew that ministry was my calling and vocation. I [was] always…willing to have deep conversations with people about God."
Primary Media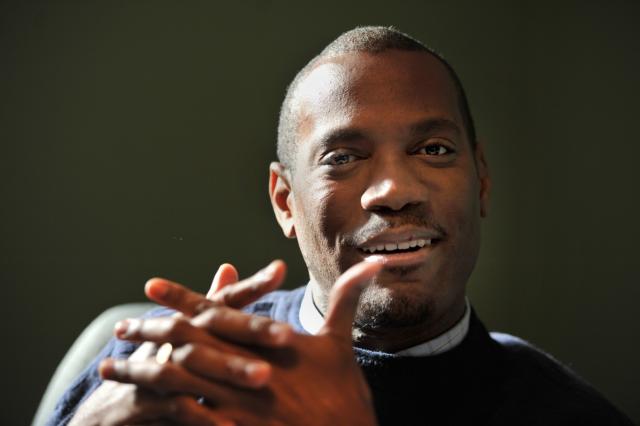 Published On: December 10, 2015
Body
Where: Dryden, Ontario
Current ministry: Congregational
Years in ministry: 8
How and when did you know you were called to ministry?
From an earlier age of 9, I knew that ministry was my calling and vocation. I always felt comfortable in worship and willing to have deep conversations with people about God from very early in life. Over the years, while growing up in Jamaica, my call was confirmed by many including people within and outside the church setting. Are you a minister? They would ask. My interest in ministry from such a tender age allowed me many opportunities to ask ministers what it is like to be a minister. I truly believe that I was born to pursue ministry that brings healing and hope to people. That which drives the ministry is my love for God and desire to serve God's people.
Why did you pursue ministry in The United Church of Canada?
This is one of my favourite questions. I pursued ministry with The United Church of Canada because of its theology that connected with living in a post-modern world. This thinking is expressed in the church's inclusiveness of those who are different and diverse. I was drawn to this church because of its deep desire to pursue justice for the sake of allowing people to live a decent and dignified life. I deeply felt that the United Church was a good place to explore my cross-cultural interests in order to enrich my growth and development. The willingness of the leadership to journey with me as an admission candidate from another country and church was another feature that impressed me about ministry in The United Church of Canada.
What has been the greatest part of entering ministry?
The greatest part of being in ministry in the United Church is the privilege of participating in shared leadership, which is mainly about collaboration and compromise. The task of working together requires these critical components. These critical components allow congregations to work through various changes of ministry and mission.
What has been your biggest challenge in ministry?
The biggest challenge in ministry is to balance work with family commitments. Very often more time is spent on work and little on self-care and family. Learning to balance these is vital for a quality life. It is also a challenge to make time to nourish my soul as much as I nourish my congregation.
If someone said they wanted to be a minister, what would you tell them?
I would be excited to share with them that ministry has more ups than downs. It requires love, sacrifice, and deep commitment to excellence. I would surely encourage them to pursue their passion and to be exposed to various aspects of ministry to see if this is really what they are called to do and pursue. Finally, I would remind them to always take care of themselves because God surely takes great interest in our wellbeing.
Any other comments about your ministry and vocation?
I do encourage congregations to learn about how their ministry and mission have impacted the community and even the nation at large. I am elated to celebrate people as the central focus of ministry and that programs are created by the congregation to keep people at the centre of its work. I am always honoured to be a part of a process that enables congregations to make intentional plan of actions for the future. I value my time off. I love planning worship that connects with daily living. Ministry is still my calling.