"Being at camp solidified my strong connection with the natural world."
Primary Media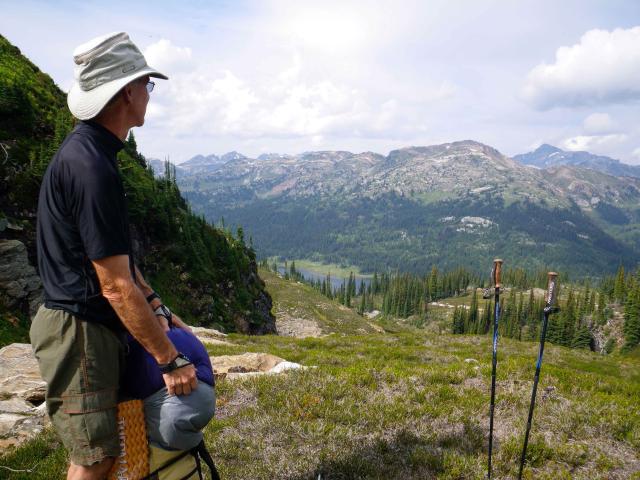 Credit: Bill Darnell
Published On: March 10, 2023
Body
None of us can go a single day without having an impact on someone's life. And we can't always predict how what we do to help change a life might wind up changing ours, too.
Take Bill Darnell. Bill's love affair with nature began at camp, but it didn't end there. Far from it. Bill's childhood experience of camp wound up inspiring one of the world's most influential environmental movements.
"Camping had a big effect on me. I grew up in suburbia and didn't have much access to the natural world. Camping was an opportunity to go out and be in nature. It was amazing. Being at camp solidified my strong connection with the natural world," he says.
Bill's early camp experience instilled such a love of nature that when he became an adult, he became an environmental activist. "When I was 25 years old, not far removed from my years in camp, I saw that they were testing nuclear weapons. That was so obviously wrong that I felt I had to do something to stop it," he says.
So Bill and a small group of friends anxiously climbed on board an 85-foot fishing boat later dubbed Greenpeace. Together, they set sale for Alaska to stop the testing of a nuclear bomb. Greenpeace as a movement was born.
Bill's story proves that camping experiences in childhood can lead to a lifelong commitment to care for God's creation.
As scientists and activists sound the alarm around climate change and experts report that not spending enough time outside is having an impact on our children's health and well-being, outdoor ministry has never been more crucial. It's just one of the many reasons why Mission & Service really matters.
Your Mission & Service gifts support over two dozen United Church-run camps across the country. Every year, your generosity gives thousands of children an opportunity to go to camp. There, they learn life skills, meet other campers, explore faith, and spend time outside.
Like Bill, some young people may leave camp so impressed by the natural environment that they get on board a movement to take care of it. "Camping made an incredible difference in my life. I know it will make an incredible difference to young people across Canada. I give thanks to those who support it," Bill says.