Anert's path from housewife to entrepreneur has been filled with barriers, but her business is flourishing.
Primary Media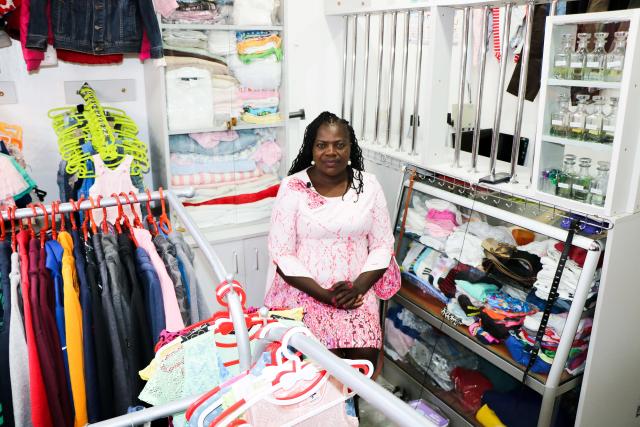 Credit: ECLOF Kenya
Published On: September 15, 2023
Body
Fifty-three-year-old Anert Mwenda is a bubbly and cheerful clothing trader in Syokimau, Kenya. Her path from housewife to entrepreneur has been filled with barriers, but with the help of Mission and Service partner Ecumenical Church Loan Fund (ECLOF), her business is flourishing.
After recognizing that her personal savings weren't meeting the rising needs of her business, Anert turned to a self-help group set up by ECLOF Kenya. While taking training programs on business and entrepreneurship, her business grew alongside her skillset. Today, her business employs three workers.
When her husband passed away after a long illness, Anert and her five children were faced with tremendous hospital debt. The loan from ECLOF Kenya alleviated some financial strain, while her peers and ECLOF's loan officer provided emotional support to help her process her grief.
Your gifts to Mission and Service make it possible for partners to walk alongside women like Anert as they work to achieve their entrepreneurial goals.
Anert says, "ECLOF Kenya is a good listening partner who is ready to walk the journey of possibilities and impossibilities with their customers." ECLOF shares that they feel Anert's commitment, perseverance. and passion have truly made it possible for her to achieve her dreams.