Energy retrofits power churches' renewed mission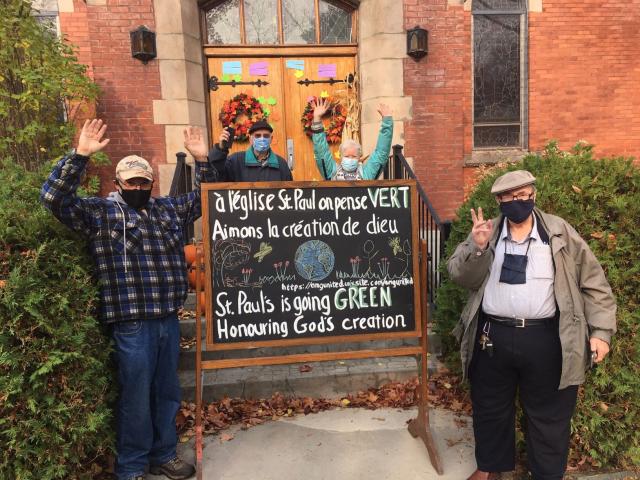 Faithful Footprints helped St. Paul's United in Magog, QC, find a local solution to refurbish their heating system to reduce carbon emissions.
Credit: Lee Ann Hogle
The stories are in and the successes are startling. In its first two years, Faithful Footprints has helped 148 United Church communities of faith reduce their carbon emissions, freeing up thousands of dollars for enhanced community mission rather than for paying energy bills.
With many churches holding reduced in-person worship and activities because of the pandemic, this might be an opportune time to consider greening your building by catching up on deferred maintenance and having an energy audit.
The latest Faithful Footprints Sustainability Report tells the story of St. Paul's United in Magog, QC, and many others that have benefitted from the program.
Faithful Footprints is part of the United Church's commitment to reduce its overall carbon emissions by 80 percent before 2050. Faithful Footprints offers resources and mentorship as well as grants of up to $30,000 per community of faith.
If you are looking for worship and other resources on climate change, visit our Climate Change worship page and our Climate Change page.
Faithful Footprints is a partnership of Faith & the Common Good and The United Church of Canada.