We have moved!
We are in the process of relaunching the United Church Benefits Centre website to make it a destination point for our communities of faith and plan members. All relevant information and documents from this page have now been moved and can be found on the United Church Benefits Centre website.
For any specific questions relating to pension and benefits, we are still available to contact by e-mail or phone:
pension@united-church.ca
benefits@united-church.ca
Tel: 1-855-647-8222
Your Plan Benefits
Most questions about the pension plan can be answered by contacting the United Church Benefits Centre.
Pension – Ministry and Employment Unit
Phone: 1-855-647-8222
For pension inquiries e-mail: pension@united-church.ca
Please read the Pension Plan Summary under Downloads, below, for an introduction to the plan. To learn more, view the Pension playlist on our YouTube channel.
For an overview of retirement planning, sign up for the Pension Information Seminar with United in Learning.
Connex Newsletter
Connex newsletter keeps you up to date with information on your pension and benefits. To ensure you receive a copy or an e-mail alert to new issues, make sure your contact information is up to date with the Benefits Centre.
Until early 2017, pension information was reported separately in Foresight. Back issues of this newsletter can be reviewed on the United Church Commons.
Webinars
A few times a year we offer online seminars about your pension plan. These are offered through United in Learning, where you can check for upcoming webinars and watch recordings of past sessions. Sign up for United in Learning's e-newsletter to get notices of all upcoming webinars.
Governance
For the 2018 Governance Review of the Pension Plan, please see the United Church Commons.
The Pension Plan Annual Report is published every summer. The 2018 report is now available under Downloads, below. You can request a print copy by contacting us—please see our e-mail address and phone number below. 
You may wish to read Pension Board Actively Pursues Responsible Investment (May 2017).
Visit the United Church Commons pension administration section for more relevant documents for pension plan members. In the Commons, you will find
Governance Review
Governance Chart
Pension Board and Committee Bios
Definition of Spouse for Pension Plan Purposes
Statement of Beliefs and Guiding Principles
Pension Plan Funding Policy
More Information
For more about policies or governance, please contact Ministry and Employment at the General Council Office: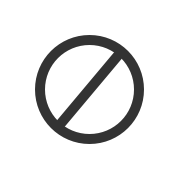 -->