Together, we raised $103,000 through the Beirut appeal. Thank you!
Primary Media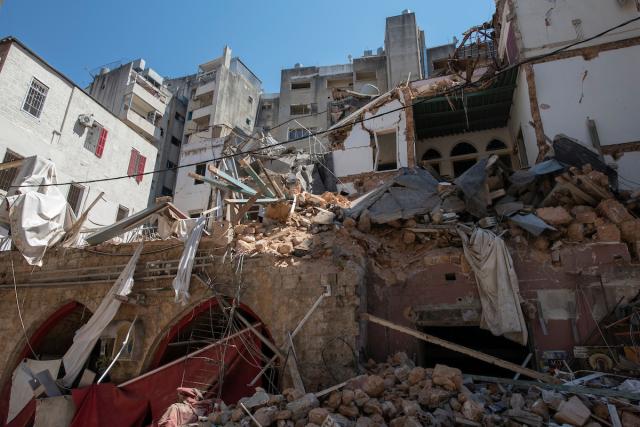 Credit: Håvard Bjelland/Norwegian Church Aid
Published On: October 30, 2020
Body
Following the horrific explosion in Beirut on August 4, the United Church's long-time Mission & Service partner the Middle East Council of Churches called on us to help "roll away the stone of suffering, terror and despair from the hearts of vulnerable citizens and families affected by this unprecedented catastrophe."
Together, we responded. Together, we raised $103,000 through the Beirut appeal. Thank you so much!
In the immediate wake of the explosion, your gifts literally went door-to-door, providing comfort, support, and hope. Read a moving story of one of the clean-up efforts your gift supported.
In addition to helping teams clean up, your gifts meant that in the aftermath of the explosion vulnerable families received hygiene and food kits; kitchen and bedding sets; tools like shovels, brooms, and bags for removing rubble; as well as COVID-19 protective equipment.
Thanks to your support, medicine was delivered to people who have chronic diseases and to cancer patients living in shelters. Once damage assessments have been done, your generosity will help rebuild damaged homes, schools, and dispensaries, too.
Again, thank you for caring and making a difference.
"Today, every move, no matter how simple, every act of generosity, no matter how little, and every word of empathy, have a great human value and contribute to strengthening the fraternal bond between human beings," says the Middle East Council of Churches.
Thank you for extending compassion to the people of Beirut and for strengthening the bond that connects us as God's people. In times of loss, when despair is too deep for words, your compassion makes an enormous difference.