Through Mission & Service, your gifts help community ministries respond to growing homelessness and poverty during the COVID-19 pandemic.
Primary Media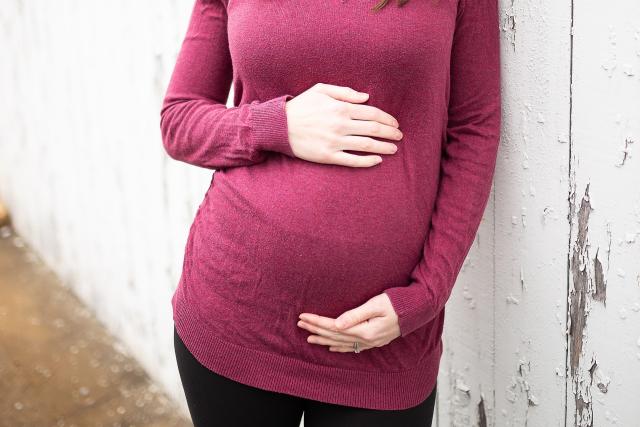 Lack of affordable housing can keep families apart.
Credit: Cindy Parks, Pixabay
Published On: February 24, 2021
Body
Brenda was close to nine months pregnant and living in a tent. She and her partner Gail couldn't find housing they could afford. In Hamilton, Ontario, the waiting list for subsidized housing is long – for some, over 10 years. With no other options, Brenda and Gail moved into a homeless encampment. They started to go to Wesley Urban Ministries, an outreach ministry of The United Church of Canada. There, they accessed meals, showers, and housing support. Wesley staff found a place for them to live temporarily. During this time, Brenda gave birth to a beautiful baby girl. 
Tragically, because Brenda and Gail don't have stable housing, their baby was put in temporary custody. Housing workers at Wesley are working hard to help them get settled and reunite their family. "Despite all their hardships, they remain motivated. They show up for appointments and keep a positive outlook. We will not give up on them," says a housing worker.  
Your Mission & Service gifts support Wesley's Day Centre where 100 homeless people find help each day. When the city deemed it an essential service, Wesley expanded its hours.  
"Only 13 people are allowed inside at any given time during lockdown. Everyone is really good about coming in, getting warm, having a meal, and leaving so others can come in," says Andrea Buttars, the director of resource development and social enterprise. Buttars says that during the pandemic, clients have had difficulty meeting practical needs. "Our clients have had a hard time finding bathrooms or having a shower because malls and libraries are closed. We are renting a trailer that has showers and washrooms in it," she says.  
Now that so many work from home, people are moving into the area from bigger centres. "That has a trickle down effect. We used to say that we had a housing quality problem. Now, we have a housing shortage problem, too," she says. 
As the pandemic strains social support networks, Wesley continues to step up. "We are committed to keep essential programs open and to reduce the spread of COVID-19. Research has found that the homeless are five times more likely to die of COVID-19," says Buttars. "Through Mission & Service, the United Church helps us serve people who are very much at risk right now." 
Your generosity through Mission & Service helps support Wesley Urban Ministries and other community ministries as they respond to growing homelessness and economic stress during the COVID-19 pandemic. Thank you.
Downloads