"I hope to see more and more women getting the same chance to have this better life for their families."
Published On: December 4, 2020
Body
Find this video and others available for streaming and for download on our YouTube channel.
We all need someone who believes in us. Someone who supports our dreams. When you give to Mission & Service, you are that someone. Here's one story of how your belief and support make all the difference.
Three years ago, Arwa was a Palestinian refugee who had just arrived in Montreal. She had made a harrowing journey, travelling from Saudi Arabia through New York City with three children in tow.
"It wasn't easy for me. I was a single mom in a new country with new people. I was struggling for housing and looking for a job. It wasn't easy at all," she says.
Arwa sought help at Montreal City Mission, an outreach ministry your Mission & Service gifts support. There, her whole family found belonging. Arwa's children made friends, and she benefitted from training programs and events.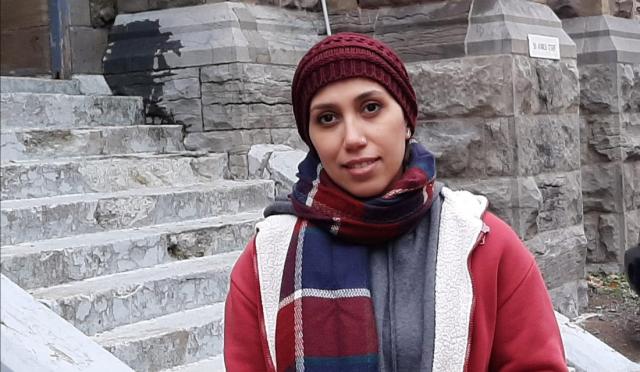 Credit: Arwa Nofal
It wasn't long before Arwa gathered a group of women together to form a catering cooperative called Women Weaving Their Dreams, which specializes in homemade Middle Eastern meals. The group was going strong and the women were becoming more financially secure when COVID-19 struck.
No stranger to hardship, Arwa was determined to help others through the pandemic. She initiated a sewing circle to make masks. The group made over 500 masks a week and distributed them to homeless shelters and frontline workers. "I was so happy to help people," says Arwa, whose extraordinary leadership skills landed her a full-time job at Montreal City Mission.
"I consider myself a lucky person that I got to know this organization. It has become not only my full-time job, not only my provider. It has become my home. I hope to see more and more women getting the same chance to have this better life for their families," she says. "I wanted a country that could hold me and hug me my whole life long. I found it in Canada."
Your gifts through Mission & Service don't just support dozens of organizations like Montreal City Mission across the country. They also support people's dreams for a better life—amazing people who make their communities and our country stronger.
Please give generously through Mission & Service. Show incredible community leaders like Arwa that you believe in them. Thank you for your support.
Use this and other stories found in Your Generosity Matters (formerly Minutes for Mission) to spread the word about Mission & Service.