Through your gifts, Mission & Service helps support those who struggle in rural areas, where poverty can be hard to spot.
Primary Media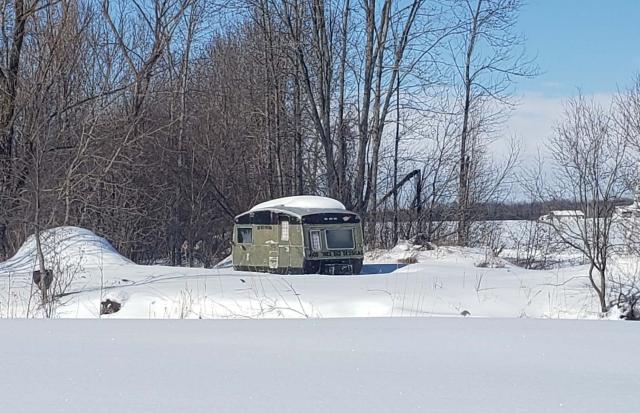 In rural communities, homelessness can be even more hidden.
Credit: Trisha Elliott / The United Church of Canada
Published On: February 24, 2021
Body
Gary* is a senior citizen living in Ingleside, Ontario, a village of 1,300 people. He lives alone, and is in poor health. He tries to keep warm by heating his house with wood. That's fine – until he runs out. Gary doesn't have a driver's license so can't access social services in the city. Thankfully, a few months ago, his doctor referred him to the House of Lazarus, a Mission & Service supported community outreach that offers food, clothing, and household goods to those in need.  
"Gary would have starved or frozen to death without House of Lazarus intervening and getting him food and wood. But long-term solutions for people without cars are challenging because they have no way to access services in larger centres," says Rev. Dan Hayward, the minister at Ingleside-Newington United Church where the House of Lazarus just opened a satellite location last August. "There's a rural homelessness issue here that few people would think exists," says Hayward.  
In rural communities, poverty can be hard to spot. There, people rarely ask for money on the street. There are no downtown cores to gather in and few, if any shelters, to turn to. Lack of public transit and nearby resources means that, too often, people suffer alone.  
"We first saw the problem when we began delivering firewood. One person put a wood stove into an old camper to stay warm. It was definitely not safe," says Cathy Ashby, the House of Lazarus Executive Director. Women are particularly impacted. "We know they stay in abusive situations because there is no affordable housing or emergency shelters in the area. We found a single mother and her two teenage daughters sleeping in a tent well into November. It's challenging. Politicians are not going to put money into an issue that they don't see." 
Increasingly, the House of Lazarus is reaching out into the community rather than waiting for people to come to them. Mission & Service support helps provide community meals and breakfast programs off-site. Through Operation Backpack, highlighted in this year's Gifts with Vision catalogue, 170 students receive food in their backpack every Friday to help them through the weekend. 
"The United Church is definitely a strong supporter. We have had Seeds of Hope grant funding, been highlighted in Gifts with Vision, and receive regular Mission & Service support. We are grateful," says Ashby. 
Your gifts through Mission & Service help transform lives in rural and urban centers across our country. Thank you.  
*Gary's name has been changed to protect his privacy.
Downloads