Homebound staff redirect travel funds to support global appeal.
Primary Media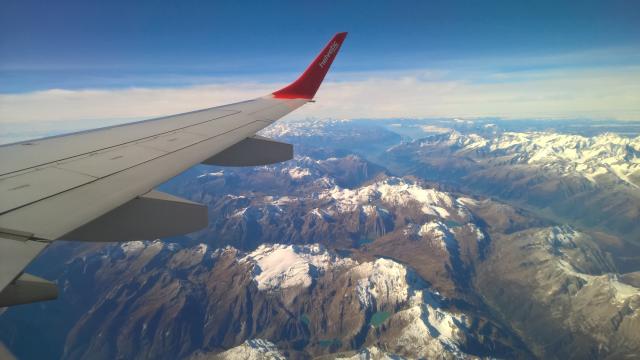 Credit: Andrea Vincenzo Abbondanza on Unsplash
Published On: May 27, 2020
Body
Staff of Antler River Watershed, Western Ontario Waterways, and Horseshoe Falls regional councils aren't travelling due to COVID-19. So last week, each region decided to donate $2,500 in staff travel savings to support the world's most vulnerable. Collectively, the regions will direct $7,500 to the COVID-19 Global Response.
"This budget money isn't needed during this time. The regional executives decided to share it with those in need in places without even the social safety net we enjoy," says Executive Minister Cheryl-Ann Stadelbauer-Sampa. "We hope that others who are not suffering the financial impact of COVID-19 personally might follow suit and identify some savings they have due to the changes in their lifestyle that could help support others at risk during the pandemic."
Many Mission & Service partners work in communities that were already living with hunger, lack of access to water, crowded living conditions, and limited health care before the pandemic struck.
COVID-19 has further exacerbated these heartbreaking realities.
The United Church has been in close touch with Mission & Service partners since COVID-19 swept across the globe. The global appeal was launched at the beginning of May in response to congregations that contacted the denomination and asked how they could support those living in the global South. The denomination is working faithfully with partners to address immediate needs for food and supplies to help keep communities safe during the pandemic.
"Some congregations and individuals in our communities of faith are suffering financially right now. But many aren't. I want to invite those who have extra funds, maybe from not eating out or not being able to travel, to share with those who have less financial means. It's what the community of Jesus does," says Dave Jagger, one of the General Council Office's stewardship animators. "This is a time when each of us can model generosity by sharing what we can. Yes, that includes money, but it also means other things like time and ability. We all have something to contribute in service to each other, our community, and the world. After all, we are called to be the church," he says.
You can support Mission & Service partners working to meet the increasing needs of communities in the global South during the pandemic by making a gift to the COVID-19 Global Response.
All of your gifts—your time, talent, and treasure—make a difference.
Thank you for your Mission & Service.