The challenges of 2020 pushed the work of Embracing the Spirit forward in many unexpected ways.
Primary Media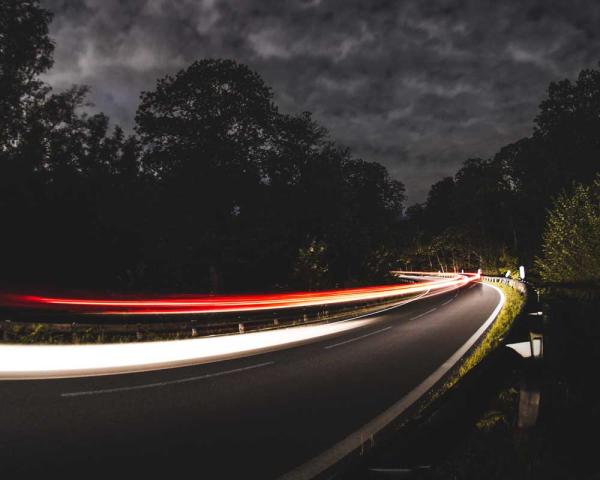 Credit: Florent Arenas on Unsplash
Published On: January 6, 2021
Body
Thinking back to March 2020, how many things could you not have imagined possible that are now a reality? 2020 has been an accelerator of technology adoption rates, focus on localization, and awareness by the general population about the existing systemic inequities.
At the beginning of the year, the priorities for Embracing the Spirit and innovation were communication, applying an equity lens to Embracing the Spirit, innovation cluster and peer support, partnerships, and other strategies to increase the "size of the pie" when it comes to capacity.
So what happened?
Thinking
There is a lot that happened in 2020 that at the beginning of the year we would have thought was impossible.
Within only a few weeks, hundreds of communities of faith began live streaming and have expanded online services to other ministries including Bible studies, meditation groups, and other supports. Many communities of faith saw a 30 percent lift in Sunday attendance with the online option and some exponential growth.
Being outside of our buildings has had many of us reflect on and reimagine our role and place in the neighbourhood in new ways.
At the end of 2020, Justin Trudeau met with communities of faith and leadership across the country to thank us for how quickly we have pivoted and the important role of resilience that we offer in neighbourhoods. A great example is the number of communities of faith that continue to run or support food programs as well as the outreach to the neighbourhood.
Communication
Communication has always been important, but during the first few months of COVID-19 there was a ton of additional communication avenues that were made available with weekly webinars for finance, programming for communities of faith, and on discerning the emerging church. Thousands of people have engaged in new ways across the church.
Equity
At the start of 2020, Embracing the Spirit created an equity dashboard for all grant applicants and recipients to know who was applying and who was receiving funding. Indigenous Ministries and Embracing the Spirit worked together to create a process that was more accessible for Indigenous-led initiatives. Rural and small towns were prioritized by Embracing the Spirit communications and new relationships have been formed.
New Funding: Repayable Grants
Micro loans were always part of the intention of Embracing the Spirit, to support communities of faith in moving from grants to thinking about sustainability and alternative income streams. A portion of Embracing the Spirit has been allocated to repayable grants or micro loans. We piloted this in 2020 with two experiments and are continuing to grow this stream in 2021. Learn more about our Repayable Grants.
Peer Support
Community Innovation Hub network, Sustainability Cohorts, Theory of Change Workshops, and New Ministry Cohorts continue to grow in attendance and ongoing connection. In addition, the United Church Rural Network was formed as well as many networks and clusters across the country.
Models
New entities and forms of ministry to do our work are being created. A community of faith in British Columbia has purchased a home care franchise to support their pastoral care work. And The United Church of Canada created the United Property Resource Corporation (www.uprc.ca) to support communities of faith as a resource in supporting their property decisions, including redevelopment or sale.
Partnerships
The Ecumenical Partners in Outreach (EPO) created a vision, mission and covenants and were able to co-create Founders Festival where innovative leaders across all denominations gathered in comradery. The United Church of Christ and the Disciples of Christ are working with EDGE on innovative ministry support including joint evaluation & measurement and leadership support.
Size of the Pie
Community foundations across the country we are connected with from ocean to ocean considered new ways to connect and support each other's work. We have been invited to more tables to be part of discussions on backbone organizations, social enterprise, local inclusive economies, and social justice. How can we increase the size of the pie collectively instead of just simply cutting up the pie into different sizes?
Conversations & Relationships
People have always been our biggest asset. There is such a large network of dedicated volunteers who work tirelessly to make an impact in their neighbourhood and world. In 2020 there were online conversations started about the future with a few experiments popping up:
Future of Guelph online conversations is a bi-monthly gathering of community leaders that want to reimagine what is now possible in Guelph, Ontario in terms of collaboration and system change. These gatherings are gaining momentum with new leadership and insight.
Change the World Focus Group started in late November, inviting people across The United Church of Canada network to provide their feedback on new ideas and programs, as well as highlighting upcoming trends that we need to be paying attention to.
In many ways, this means that the work of Embracing the Spirit has been accelerated by five years. We have leap-frogged barriers that we didn't even know existed.
So the outstanding question is, what is possible now that wasn't before?