Building communities of belonging
Primary Media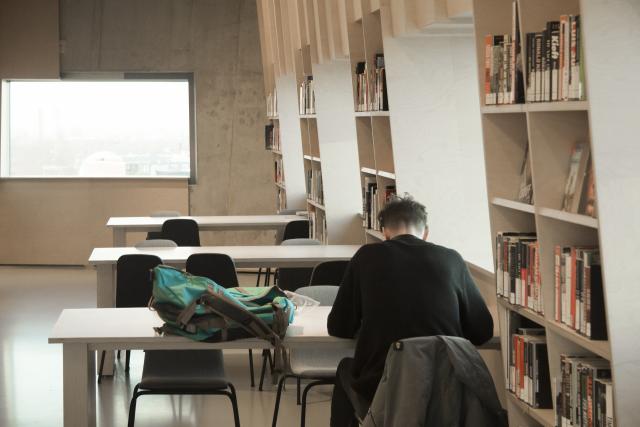 Credit: Mel_88/Pixabay
Published On: November 22, 2021
Body
Accumulating debt. Rising tuition. Pressure to succeed academically. Uncertainty about the labour market after graduation. These are just some of the reasons that, in a 2016 survey of post-secondary students in Ontario, 65 percent reported feeling exhausting anxiety and 46 percent reported feeling too depressed to fully function. And that was before COVID-19 forced students into lockdown.
Your generosity through Mission & Service supports students across the country through critical campus ministries, including the Rev. Tim Nethercott's.
Nethercott is the United Church's campus minister at Mount Royal University, the University of Calgary, and the Southern Alberta Institute of Technology. "We know that community is essential to mental health. There is a mental health crisis among young adults, partly because they aren't coming from community. Many are lonely. They don't realize that you need to find yourself with others, love and be loved in community in order to have mental health. Campus ministry supports mental health by building communities of belonging."
The model of campus ministry Nethercott leads is unique. With grant support, he has hired and trained a team of six young adults to offer ministry as part of a ministry team. The peer-to-peer model means the ministry is always fresh and relatable. Together, Nethercott and his staff team host events that have drawing power, offer a free meal, and encourage participants to attend sharing circles to help build community, which in turn supports mental health. One of these events has been a wildly successful drumming program. Each year the drumming program was a focus, 2,500 people participated.
"Campus ministry serves the population that is least present in our churches. We don't see a lot of people in their 20s, but that's the age when people set the pattern for their adult life. If the church isn't there saying 'Consider membership in a spiritual community,' it might never occur to them," he says, adding that it doesn't cost much to have a big impact. "It's just salaries and food. The buildings, computers, etc. are paid for by the institution and government. It's not a great expense for a huge public witness of caring. Also, the United Church has a brand that means something in academia. It often opens doors to support students even more."
Exam pressure means December is a particularly stressful time for students. Let's hold them and the campus ministers who support them in prayer. Let us pray together:
Compassionate God, grant students energy, wisdom, and clarity of mind as they write their exams. May they know your calm presence during anxious, overwhelming moments. Lead them toward balance and wellness so they can be at their best. Rest your grace upon all campus ministers, too. May they feel the gratitude of the whole of the church so they know their ministry is valued and feel supported in offering it. Energize them as they continue to make a profound difference in the lives they serve. In Christ's way and name we pray, amen.