Outside the hospital's walls, chaplains haven't stopped caring.
Primary Media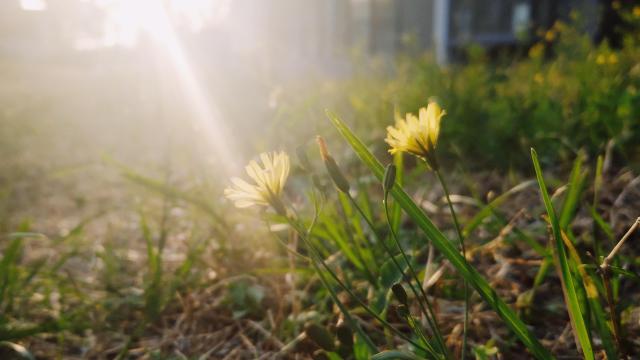 Credit: Photo by CXXioHi on Unsplash
Published On: April 8, 2020
Body
The Rev. Joan Silcox-Smith is no stranger to viruses. She was a chaplain at North York General Hospital in Toronto when it was hit hard by SARS (severe acute respiratory syndrome). Now, Silcox-Smith is the Manager of Spiritual Care for the Grey Bruce Healthcare Chaplaincy Council in Ontario, supported by Mission & Service.
"COVID-19 isn't the same. With SARS it was more concentrated in the hospital setting. It wasn't so much out in the community," she says.
Silcox-Smith oversees 10 chaplains serving in 11 hospitals in Grey and Bruce counties in Ontario. Chaplains can no longer visit patients in person at the hospitals.
"I am used to being front and centre like I was during SARS and not at home. Part of the reasoning is that going room to room risks transmission. Also, restricting visits means that fewer people have to access personal protective equipment, which is in demand," says Silcox-Smith.
Still, the work continues. Outside the hospital's walls, chaplains haven't stopped caring. Silcox-Smith has set up a tele-chaplaincy system so people can reach a chaplain when they need pastoral care. She took the initative to start a white ribbon campaign, encouraging people to tie white ribbons on trees around their homes and near hospitals to encourage front line workers. In weekly hospital staff newsletters, she shares tips and advice. This week, she is sharing practical ways to reduce an anxiety attack.
"Last week, I had a call from a staff member who got sick at work. She was whisked away and tested. Her colleagues were freaking out. Her whole family had to go into isolation. Her husband had to stay home from work. The test turned out negative. But there were four or five anxiety-filled days as she waited to hear the results. The chaplaincy was there for support."
Chaplains at Grey Bruce are preparing for the unthinkable: caring for families who cannot be with their loved ones in hospital as they die.
"We hope we won't get to that point, but we know our role will be even more important if we do. We are figuring out how to meet families outside the hospital while maintaining a safe distance apart so that we can at least offer in-person support."
That won't just help the family cope with losing their loved one but also reduce trauma the medical staff endure.
"One staff person said to me: 'When we get to the point where we have to tell family that they can't be there when their loved one dies and we are caring for the patient on the inside, we need to know you are on the outside, helping to look after their family,'" says Silcox-Smith.
Your gifts through Mission & Service mean that patients and front-line staff receive support when they need it most through hospital chaplaincies like the Grey Bruce Healthcare Chaplaincy Council. Thank you!