"Whenever you deprive a community of its language, you automatically deprive it of its culture."
Primary Media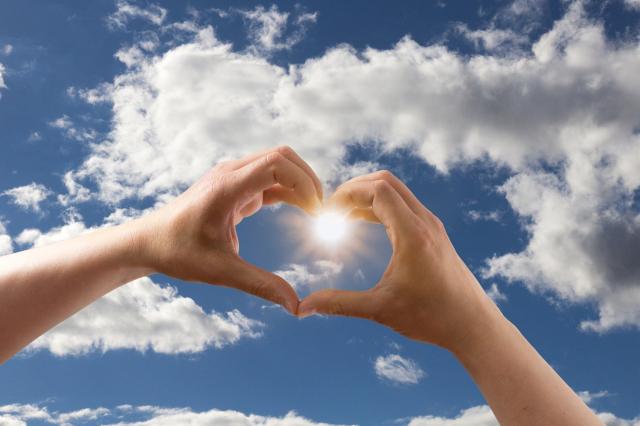 Credit: Image by Oliver Peters from Pixabay
Published On: April 18, 2021
Body
On Pentecost, diverse languages proclaimed the presence of God's Spirit. So it's the perfect day to celebrate the glorious variety of languages and cultures God blesses the world through, including Deaf culture.
Few churches welcome and include people who are Deaf. That's why your gifts through Mission & Service support the Quinte Deaf Fellowship in Belleville, Ontario. Since its inception in 2007, the fellowship has provided a point of cultural and spiritual connection for people who are Deaf and a place to celebrate Deaf culture.
When Peter Skarp visits a friend or attends a club, every conversation begins and ends with a hug. That's not unusual in his circles. "It's just something we all do," explains the Canadian Hearing Service staff member. He continues to share insights about Deaf culture, identity, norms, and rules of behaviour. "Deaf people value their eyes because they are their window on the world and their hands because they are extremely important tools," he says.
History has not always recognized Deaf culture or considered sign language important. Did you know that in 1880, 164 deaf educators from eight countries gathered to make the landmark education decision that would ban sign language from classrooms around the world? Then it was decided that oral (lip-reading) education was better than manual (sign) education.
"Whenever you deprive a community of its language, you automatically deprive it of its culture," says Phil Wilson, a United Church minister whose father wasn't allowed to use sign language in residential school. Wilson, whose parents were Deaf, considers American Sign Language his mother tongue. "I consider myself bicultural," he says.
The COVID-19 pandemic has been especially hard on Deaf communities. Isolation rules make it challenging to access health care, support programs, and basic information. Online learning is also an issue.
"While some provinces provide online learning opportunities, unless a qualified teacher who is proficient in sign language is available, these are often not accessible to Deaf children and youth," says the Canadian Association of the Deaf in a statement.
Language matters. Especially now. Your generous support through Mission & Service means Quinte Deaf Fellowship continues to be a place of belonging, connection, advocacy, and care when it is needed most. Thank you.
Downloads