"We're all human. All created by the same divine being."
Primary Media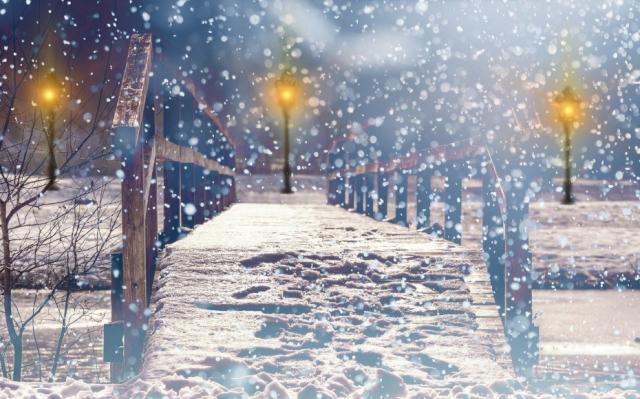 Credit: Geralt from Pixabay
Published On: November 22, 2021
Body
December is one of the holiest months of the year. Along with Christmas, there's the Jewish festival of Hanukkah, winter solstice rituals, as well as spiritually significant days for Buddhists, Muslims, and Zoroastrians. That makes this month a good one to remember what unites us.
And it's important we do. In October, Global Affairs Canada stated that, worldwide, the right to practise, choose, and change one's religion or belief is increasingly under attack. According to the Pew Research Centre, in 2018 more than a quarter of the world's countries experienced hostilities caused by religious hatred, mob violence related to religion, terrorism, and harassment of women for violating religious codes.
"I think we have a great lack of understanding of other faith traditions. Lack of understanding breeds contempt and fear. The more we understand and the more we talk, there's a greater opportunity to break down some of the walls of fear. We can't do that if we keep talking about us and them," says John Dowds, City of Edmonton Chaplain in a film called Building Bridges.
The film is produced by the Edmonton Interfaith Centre for Education and Action, a Mission & Service partner. Your gifts through Mission & Service support the centre―the first of its kind in Canada―to hold interfaith celebrations, dialogues, and learning events. You can watch Building Bridges on the centre's website, and faith communities are encouraged to host a screening. This is one way your Mission & Service gifts not only transform the lives of others but can also change yours for the better, too.
Karen Lumly Kerr from the Society of Edmonton Atheists speaks compellingly about finding common ground in the film: "We all have to learn how to cooperate and figure out how to get along…trying to understand each other a little bit better and finding your common ground. What things do you all believe in? What things do you all find important?"
"Look at my veins, they're blue," says Indigenous Elder Fernie Marty, lifting his arm slightly before the camera. "It's so important to understand our own values and understandings and share them openly and honestly. When we don't share who we are as individuals, the different cultures, it creates fears…. All of us have blue veins. That tells me we're all royalty. We're all equal. None of us is superior to the others. We're all human. All created by the same divine being," he says.
Each one of us needs to take a clear and public stand against intolerance and for love. During this month, which is so much about spiritual deepening for so many of us, let us take that stand. Let's build bridges of peace with all of our neighbours.
Thank you for your generosity through Mission & Service. Your gifts support organizations that remind us there's more that unites us than divides.
Downloads