Day 25: Uncovering a story that dominant Canadian culture would rather forget or erase.
Primary Media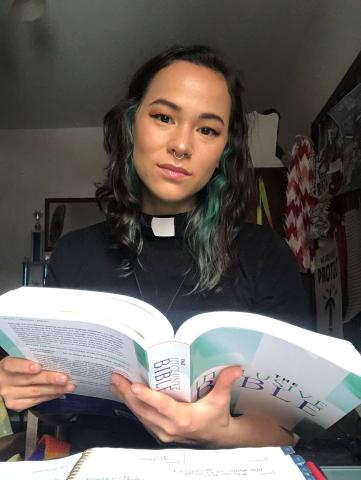 Michiko Bown-Kai
Published On: November 5, 2021
Body
Michiko Bown-Kai's grandparents were held in a Japanese internment camp in B.C. during World War II. Learning about this helped Bown-Kai understand identity and the impacts of racism. "Acts of racist violence are not just singular moments; they change who we are and remain with us with a haunting presence."
As part of your 40 Days of Engagement on Anti-Racism journey, read Bown-Kai's reflection in the Downloads, below.
You can choose from today's menu of additional activities as an individual, group, or family.
Faith Reflection: Reflect on the hymn "Our God Goes with Us."
Children's Activity: Book suggestions to guide the conversation on internment camps
Group Commitment: Learn more about Canada's World War II history and the stories that challenge the narrative that Canada is a peace-making country.
Advocacy: We must be willing to dismantle the systems that were a part of Japanese internment that are continuing to cause ongoing harm.
Join the online activities every Tuesday.
To stay in touch, subscribe to our newsletter.
Downloads