The author, a French Canadian, reflects on his role as the soon-to-be-parent of a mixed-race child.
Primary Media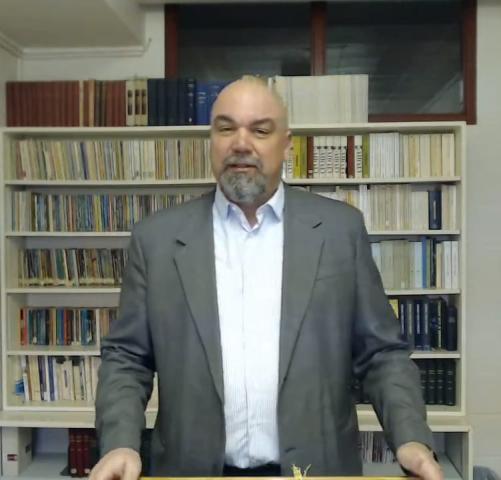 Martin Bellerose
Published On: October 27, 2022
Body
Learning 
My experiential context  
I recently received some good news! At age 52, I will become a father for the first time. My wife is Afro-Colombian, and I am French Canadian, so our child will likely be a mix of Afro-Latin-American-Québécois. I am aware that because of the darker colour of this child's skin, their curly hair and other physical characteristics, she will be asked "Where are you from?" The answer "I am from here; I am Québécois" will probably not satisfy people's curiosity. They will probably reply with a "Yes, but…".  
Just thinking about that line of questioning makes me both angry and upset. This child is Québécois, of French-Canadian background. I am aware that if my wife was "Caucasian", this child's identity would likely not be questioned in the same way. Because this child will likely have dark skin, those questions will come. It is systemic.  
Césaire's Négritude  
Thinking about this, I feel a deep desire to teach my child to be proud of her difference, mixture, and meztisaje, and of the whole range of cultural backgrounds that they will have. These differences of culture, colour of skin, origin, and language will find a point of encounter within her.  
Aimé Césaire wrote about Quebecers' understanding of négritude. Translated from French to English, it states that "Quebecers' have understood that négritude is not a matter of skin and of colour". For my child, one day, she will learn that it was her White-skinned French-Canadian grandfather who was told to "speak White" at his job. She will also learn that her own second surname is the Spanish name of the man who owned her enslaved ancestors. Then she will realize that she inherited négritude from both parents' backgrounds.  
I will retroactively experience anti-Black racism through my child; I will experience the racism in the flesh of my flesh. However, I will always have an advantage over my child in this world: my skin will still be White. That enables me to escape from my own négritude by speaking the colonialist language, betraying my cultural background, and hiding who I am because of my White skin, which my child will never be able to do. That's one manifestation of  "white privilege". 
For Césaire, négritude is something that one must be proud of.  My child will be this négritude through her way of speaking French, eating comfort food while biting into a tasty palm fruit full of maple syrup. She will be that mix, sharing two kinds of négritudes and being proud of both without difficulty.     
Faith Reflection 
In the genealogy of Jesus in the first gospel, the author insists on the pluri-cultural background of Jesus Christ: God Incarnated in the history. The genealogy mentions four women—Tamar, Rahab, Ruth, and Bathsheba—who were immigrants to the people of Israel, and who are ancestors of Jesus.  
Jesus himself lived for a time as refugee while he was baby (Matthew 2) and was recognized as "foreign" (parokeis) by the disciples of Emmaus while walking with them on the day of his resurrection. 
Jesus was intentional about being in relationship with people on the margins (people who were prostitutes, Samaritan, Syrophoenician, or outcasts). His actions clashed with the political and religious order. The fact that he was slain on the cross may have something to do with this. 
Action 
I will teach to my child that Jesus' resurrection is the victory against the death we live daily in the form of colonialism and racism. From now on, no stigma must come with our négritudes. So, when we celebrate Jesus' resurrection, we are celebrating the victory of our differences in Christ. 
What might you want to teach and learn? 
Martin Bellerose (he/him) has a Ph.D. in theology from the Universidad Javeriana (Bogota, Colombia) and was a professor and the director of Institut d'étude et de recherche théologique en interculturalité, migration et mission (IERTIMM). Martin is the new Director of French Formation in the Ministries in French team of The United Church of Canada. He lives in Montreal, and is member of Camino de Emaús community of faith in The United Church of Canada.