Day 16: "I believe that most Canadians do live in denial that racism exists in the church and in Canadian society."
Primary Media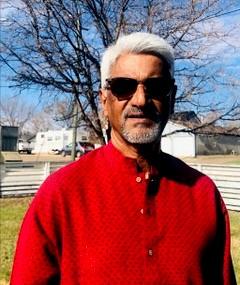 Alwin Jayaveera Maben
Published On: October 22, 2021
Body
Alwin Jayaveera Maben recounts the experience of being a racialized Asian living in Canada for the last 11 years. Maben's reflection addresses the pain experienced from the silence of Canadian friends over injustices done to racialized people. "What I have always heard from my well-meaning friends is sympathizing words, when what I needed was empathizing action."
As part of your 40 Days of Engagement on Anti-Racism journey, read Maben's reflection in the Downloads, below.
You can choose from today's menu of additional activities as an individual, group, or family.
Faith Reflection: Help us to rely on your Spirit to strengthen us
Children's Activity: Guide children to reflect on a recent time or a situation that felt unfair to them.
Group Commitment: Find creative ways to commit to engaging with anti-racism.
Advocacy: Amplify the perspectives, actions, and work of Indigenous and racialized peoples.
Join the online activities every Tuesday.
To stay in touch, subscribe to our newsletter.
Downloads