Day 15: We are tasked to create spaces that allow everyone to feel safe, comfortable, and nurtured.
Primary Media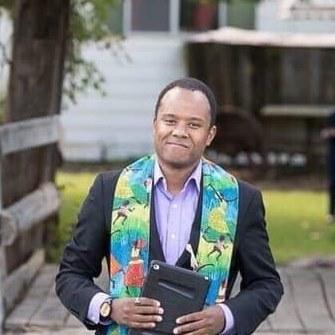 Adam Kilner
Published On: October 22, 2021
Body
Indigenous and racialized people can feel threatened simply by living out their own culture. In response, writes Adam Kilner, many adopt figurative masks that hide their real selves. In our celebration of diversity, we need to create spaces that allow all people to feel safe, welcome, comfortable, and nurtured.
As part of your 40 Days of Engagement on Anti-Racism journey, read Kilner's reflection in the Downloads, below.
You can choose from today's menu of additional activities as an individual, group, or family.
Faith Reflection: I commit to building up humanity through the lenses of hospitality and justice.
Children's Activity: "I wonder" questions to help children explore James Cone's experience of wearing a symbolic mask while around others.
Group Commitment: Explore some questions that test our assumptions and move us closer to allyship.
Advocacy: Develop policies in your church/organization that welcome and encourage feedback without repercussion from Indigenous and racialized people.
Join the online activities every Tuesday.
To stay in touch, subscribe to our newsletter.
Downloads