The author calls for a changing our hearts, minds, and actions in The United Church of Canada and beyond.
Primary Media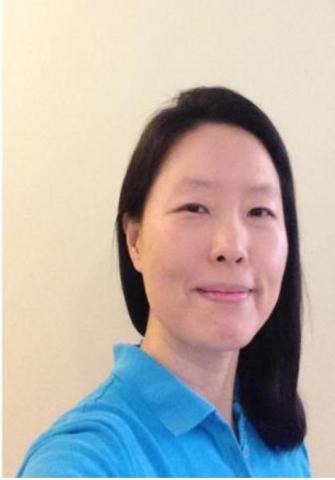 Sung Ran Kim
Published On: November 17, 2022
Body
Learning 
I grew up with the living legacy of the missionaries from The United Church of Canada in South Korea through listening to my parents' stories of working with them. Even after they left South Korea due to the excruciating political dictatorship in 1960s, I have cherished the faithful testimonies from my parents.  
This faithful legacy has led me to be a disciplined theologian and a well-prepared ordained minister to serve for God's beloved communities of faith in the United Church. I have followed this calling through studying theology and leadership in South Korea, the Philippines, the United States, and Canada, and actively engaging in international ecumenical movements since the 1990s. With three decades of theological studies and experiences of ministry, eventually I came to the United Church in Canada as an ordained minister. 
But at this time, there continue to be particular challenges about culture throughout the United Church. I will share with you one specific experience.  
A prestigious Korean United Church was celebrating Thanksgiving at the church. For several decades, this particular church had been the tenant of another famous United Church, whose leadership has been predominantly White European descendants.  
After the Thanksgiving worship at the Korean United Church, all the members, adherents, and many guests who attended the worship at the church were having the joyful feast together. I was one of the guests and sat in front of another guest clergy of the United Church. Though I had known the clergy person previously, as it was our first in-person meeting. Sitting closely together at the table, we introduced and greeted each other. The person told me that their ancestors came from Europe and settled in the land of Canada a long time ago.   
I was eating with chopsticks using one hand, and I slightly covered my mouth with the other hand as I talked. It was table etiquette, taught in my culture to respect those who were eating together and sitting closely around the table.  
Then the person abruptly reached out and took my hand from my mouth. I was shocked with this unexpected and rather offensive behaviour from the person. I tried to cover my mouth with my hand again when I was talking, as we were still eating together. Then that person took off my hand again. I tried it once again. Then the person did it to me once more.  After the third time, I asked the person why.  
I clearly remember what the person said to me. "You, Korean woman! Look at the Korean men around you here at this church. No Korean men are covering their mouths with their hands when they are eating food. Why are you covering your mouth while you are eating?" I was so shocked with this person's false assumptions on Korean table culture, ones deriving from the person's own cultural supremacy. 
I was even deeply disappointed, as the person was regarded as one of famous leaders in The United Church of Canada.   
This experience was the epitome in my daily life in the United Church. Furthermore, whenever I indicated these painful, unjust experiences sincerely with the leaders at the churches, I often received more serious and aggressive accusations derived from the leaders' complacence, rather than conscientious reflections or apologies. I have been living in deep pain in The United Church of Canada when I encounter this White supremacy. As I pass through these unbearable sufferings, I reflect and pray for change. 
Faith Reflection 
I have striven to deeply contemplate the first proclamation of Jesus in the gospel according to Mark: "The reign of God is at hand! Change your hearts and minds and believe this Good News!"  
Certainly, it will not be easy to change our hearts and minds to follow the calling of Christ Jesus for the true reign of God of love, justice, and care rooted in equity of God. However, as I believe the love, justice and care of God are leading us to true peace and true reconciliation—a way of life-giving beyond death of this racism rooted in the supremacy—I dare to say "Amen" to this calling of changing our hearts, minds, and actions in The United Church of Canada and beyond.  
Action 
Most of our behaviours are consciously and unconsciously shaped by cultures in which we live. It is necessary to recognize cultural supremacy is violence. Unexamined assumptions rooted in cultural supremacy suffocates the life of colleagues who live in diverse cultures in The United Church of Canada.  
The United Church of Canada has committed to becoming an intercultural church. Honouring of diverse cultures is an inevitable way of moving this vision forward. This honouring of diverse cultures can begin through attentive exploring of different cultures and listening to colleagues in diverse different cultures in The United Church of Canada. There are powerful stories and testimonies in The United Church's intercultural vision.  
The attentive exploring and empathetic listening may eventually help to transform racial and cultural supremacy which effaces living diversity in The United Church of Canada.  
Since 1991, Sung Ran Kim (she/they) has been studying constructive theology, wholistic leadership, and preaching and worship in four different countries for liberation from the lived experiences of marginalized and oppressed people in global communities. Sung Ran has been actively engaging in the local and global ecumenical movements for Peace and Reconciliation as well. Sung Ran is a parent and a life-time partner of a person in the journey for a faithful life in God, and is currently serving for a community of faith in The United Church of Canada as an ordained minister.