Day 3: Hannah Kim-Cragg explores the effects of shadeism in the beauty industry and the effects of these standards on youth and children.
Primary Media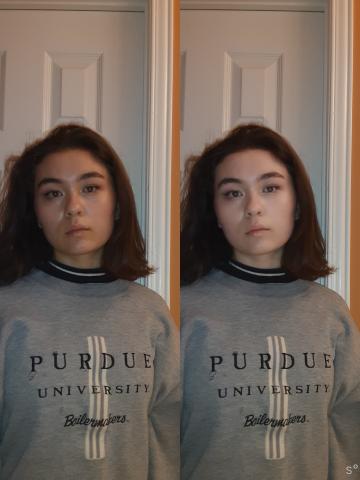 Hannah Kim-Cragg
Published On: October 8, 2021
Body
Shadeism, or colourism, is the term for assumptions or stereotypes that are made based on one's skin tone or shade. It is not simply a matter of dark or light, but of one's physical appearance and race. Shadeism is an example of internalized racism. In North America, shadeism is deeply connected to our history, and today, it exists in children's stories, employment, our judicial system, and in the beauty industry.
As part of your 40 Days of Engagement on Anti-Racism journey, read about the impact of shadeism in Hannah Kim-Cragg's reflection in the Downloads, below.
You can choose from today's menu of additional activities as an individual, group, or family.
Faith Reflection: Read or sing "Joyful Is the Dark."
Children's Activity: Advice from people of colour and White youth on what they would have appreciated hearing from their parents as children.
Group Commitment: Questions to help think critically about ourselves and our actions regarding shadeism.
Advocacy: Suggestions that create a safer space for children.
Join the online activities every Tuesday.
To stay in touch, subscribe to our newsletter.
Downloads