Day 12: Who has the power to include and exclude?
Primary Media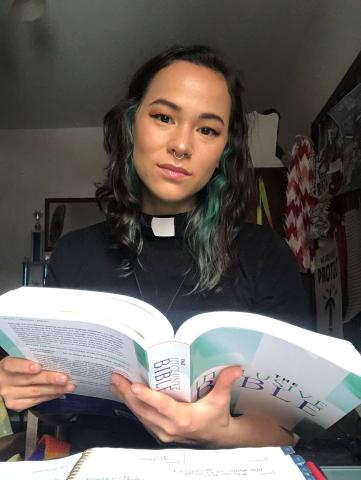 Michiko Bown-Kai
Published On: October 22, 2021
Body
Michiko Bown-Kai believes that what our Christian faith calls us to is a form of allying ourselves with the most marginalized and oppressed. Allyship is not about us helping some "poor unfortunate person" that we are pitying. Our capacity to be the unified body of Christ calls on us to see how someone who is facing oppression blesses us when they teach us.
As part of your 40 Days of Engagement on Anti-Racism journey, read Bown-Kai's reflection on inclusion, belonging, and liberation in the Downloads, below.
You can choose from today's menu of additional activities as an individual, group, or family.
Faith Reflection: Holy One, inspire me to remember that there are endless opportunities to journey towards our collective liberation.
Children's Activity: Guiding questions encourage children to listen and be ready to make change.
Group Commitment: We must be willing to ask ourselves if the work we are doing is creating systemic change.
Advocacy: Three ways to engage in this topic in your everyday life.
Join the online activities every Tuesday.
To stay in touch, subscribe to our newsletter.
Downloads