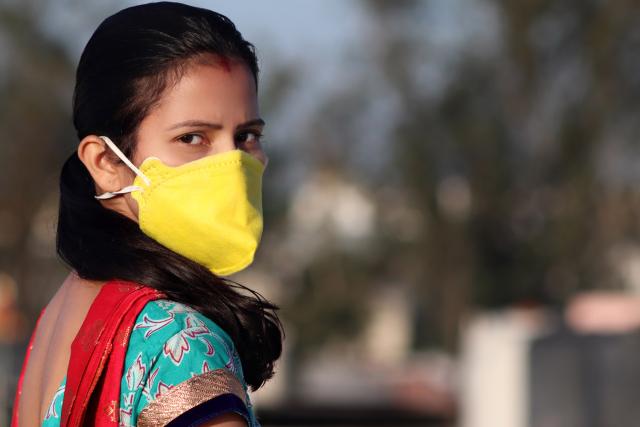 Credit: iStock.com/rvimages
We know the COVID-19 crisis won't end for anyone until it ends for everyone. Make a gift today to support communities gripped by the pandemic in the Global South. Working with Mission & Service partners, together we are contributing food and relief items to those in need, enabling the distribution of PPE, and supporting programs to prevent and control the spread of the disease.
Our call to love our neighbours and leave no one behind has become more challenging in the face of the pandemic. While COVID immunization campaigns roll out in Canada and elsewhere, a humanitarian catastrophe is building where variants of the disease have taken hold. Swift action is needed for access for vaccines for everyone around the globe. As COVID-19 cases rise and health systems face enormous pressure, local and national economies strain under the burden. People in many communities are experiencing mounting challenges to maintain a stable income, provide basic necessities, and ensure safe shelter for themselves and their families.
Together we can make a difference. Your gifts are needed now more than ever. Your donation will help those most affected receive basic necessities and access to vaccines.
Donate Now
Online via our secure donation page.
Phone 416-231-5931 or toll-free 1-800-268-3781 ext. 2738 and use your Visa or MasterCard.
Send a cheque or money order to:
Note: As part of the United Church's Emergency Response Fund, 100% of your donation goes directly to emergency relief with 85% of your donation responding to this designated emergency and 15% responding to future emergencies that do not receive intense media coverage. Donations to Mission & Service enable the United Church to cover all of the costs of emergency response work without deducting any fees from your donation.
The impact of the global pandemic is harsher for those living with pre-existing conditions and in situations of poverty and poor access to health care. The UN World Food Programme now estimates those needing urgent food assistance globally will more than double to 270 million because of COVID-19.
The United Church is part of a worldwide network of faithful people responding to the global crisis, making a difference for the most vulnerable people in the world.

Your gifts reach communities on the ground through United Church participation in ACT Alliance and the Canadian Foodgrains Bank. Together with partners, we use established networks and relationships to deliver essential food assistance, sanitation, and health care; build capacity; and more.
With the goal of ending COVID-19 for all, the United Church joins in the worldwide call for a just and equitable global distribution of vaccines.
Join partners around the world in a prayer journey from lament for lives lost to intercession in the collected prayers, Voices of Lament, Hope, and Courage. Pray for hurting and suffering communities; for global leaders; for health carers on the front lines of the struggle; for a fair distribution of vaccines, especially in low-income countries; and finally, for those―especially children and the most vulnerable―who become encouraging signs of hope for us as they get up and recover.