Moderator Richard Bott calls on United Church people to help others during the COVID-19 pandemic.
Donate Now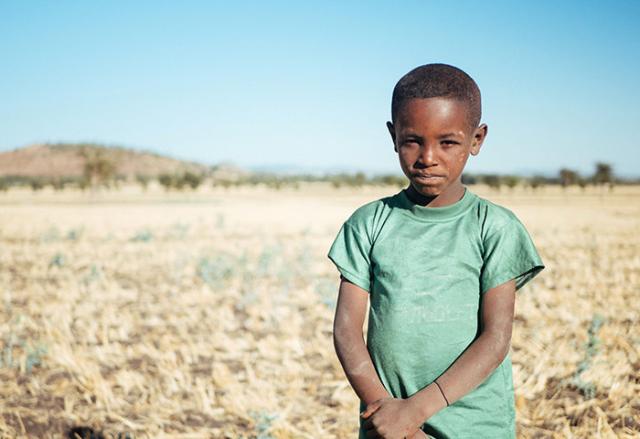 A young boy in Ethiopia, impacted by drought, helps his father tend cattle.
Credit: Wilco Van Meppelen
Make a gift today to help those affected by the pandemic in the Global South. Working closely with Mission & Service partners, the United Church and our members are helping provide food and other essential services to communities in crisis.
Donate Now
Online via our secure donation page.
Phone 416-231-5931 or toll-free 1-800-268-3781 ext. 2738 and use your Visa or MasterCard.
Send a cheque, money order, or Visa or MasterCard information with donation amount to:
Note: As part of the United Church's Emergency Response Fund, 100% of your donation goes directly to emergency relief with 85% of your donation responding to this designated emergency and 15% responding to future emergencies that do not receive intense media coverage. Donations to Mission & Service enable the United Church to cover all of the costs of emergency response work without deducting any fees from your donation.
The impact of the global pandemic is harsher for those living with pre-existing conditions and in situations of poverty and poor access to health care. The UN World Food Programme now estimates those needing urgent food assistance globally will more than double to 270 million because of COVID-19.
The United Church is part of a worldwide network of faithful people responding to the global crisis, making a difference for the most vulnerable people in the world.

Your gifts reach communities on the ground through collaborations with organizations like ACT Alliance and the Canadian Foodgrains Bank. We and our partners use established networks and relationships to deliver essential food assistance, sanitation, and health care.
In his letter to Mission & Service partners, Moderator Richard Bott wrote: "May we find tangible ways of supporting each other—and all of God's world—in this time, and in the days to come… [A]s we 'proclaim Jesus' with our words and our actions, we will find a way through this, together."
Read more about the ways your gifts support lifesaving efforts and respond to the critical needs of vulnerable people around the world. Below you will find stories of impact from partners on the ground:  ACT Alliance, the Canadian Foodgrains Bank, and others responding to the global pandemic.