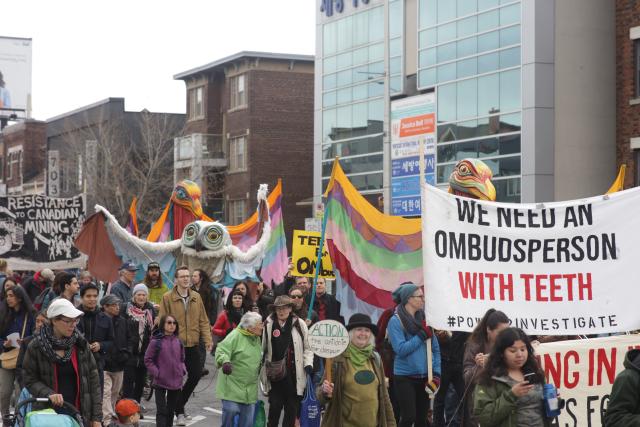 Credit: Mining Injustice Solidarity Network
Creator God,
we give thanks for this 
 world of beauty and mystery, 
   of living things, diverse and interdependent, 
   for each part of creation that reveals unique aspects of you. 
Help us to discover our place as one strand in the web of life. 
Help us to grow in wisdom and compassion. 
So that we can recognize all people as kin.
Help us to seek ways each day
    to honor your creation,
    support human rights defenders,
    move away from projects that destroy watersheds,
    and protect land defenders
So that all may enjoy and live peaceable in your rich creation.
Respond to United Church partner, Canadian Network for Corporate Accountability's call to action.