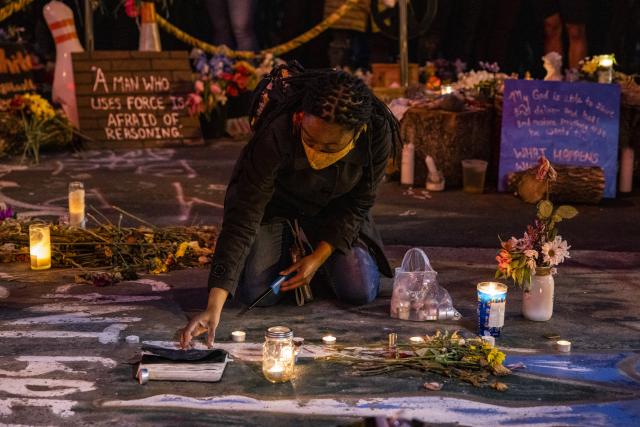 Credit: Photo by Samuel Corum/CNP/ABACAPRESS.COM
As we respond in different ways to the news of the verdict in Derek Chauvin trial for the murder of George Floyd, we are sharing three prayers for personal reflection or community worship. 
God of our weary years, 
God of our silent tears, 
We pray for our present reality, when far too often, 
Black peoples are weaponized, 
Black peoples are over-policed in their thoughts and actions, 
Black peoples are terrorized and murdered. 
We pray with relief, after a court verdict, 
For responses to cries for justice, 
For moments when we need not cry how long, 
For signs of the morning, after long nights of grief, weeping, and lamentation. 
We pray with resolve, for long-term and systemic change, 
For a time when anti-Black racism is dismantled, 
For a time when Black peoples are not feared, or faced with violence and terror, 
For a time when all peoples recommit to the urgency of action and work towards racial justice. 
We pray without ceasing, for Black lives to be treated as sacred, with love, respect, and dignity. 
Until that time, 
We will not rest. 
We will call for action. 
We will seek accountability. 
We will be the change. 
May it be so, 
Amen